jakesdad13
Professional grumpy old git


This is my introduction to my "O" gauge industrial shunting layout (or plank), Wheeldon Mill, it is loosely based on the steel works near Chesterfield Derbyshire in the UK called Stanton and Staveley Coal and Iron works, now just a distant memory, Wheeldon is a real place though it never played a role in the production of iron or steel it did have a railway running through it, the Great Central loop that closed in the `60s and very little now remains.The layout is 11ft6ins long by 2ft deep, trackwork is peco and points a mixture of peco copper clad and C&L, thats the basics I will go into more detail later in the thread as it develops.Just one photo to start as I think I may have to re-size my photos before uploading, this is the left hand end all track work will be infilled eventually after magnets and re-wiring for DCC.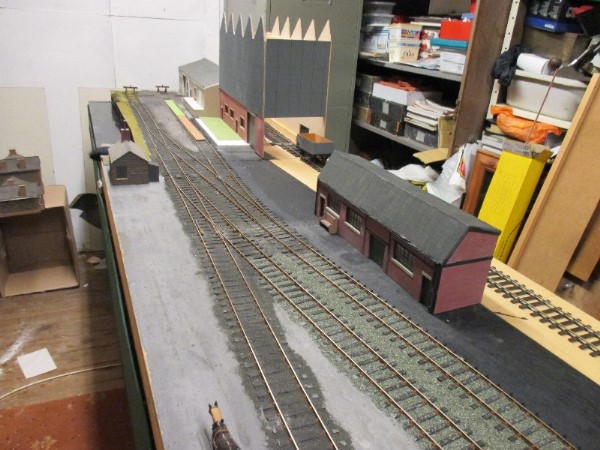 Cheers for now, Pete.



____________________
I found it, honest guv!