Cardi-Bach
Member


Thanks for the comments chaps. In answer to a couple of queries -

Tom: There are three, occasionally four, of us OAPs meet once a week at each others houses, consume a lot of red wine, and intend to do railway modeling...
We have a blog - Google 'Chufferduffers' - that should find us.

I (we) moved house last year, from a rambling farmhouse with lots of barns/sheds, but fortunately the new house has a very large spare bedroom, where us Duffers have room to build. Also a large garage, so we can store our three exhibition layouts.

Gary: It's a diamond crossing - should be a double slip, but we were lucky enough to be given a lot of track, points and stock to go towards the Crymmych Arms layout, so we go with what we have.

Points on the front of the layout are wire in tube, worked by DPDT switches, which electrically connect to the point blades. We didn't do that on previous layout, and pay the price...

The fiddle yard, which will be hidden by a backscene, has a CDU and SEEP solenoids.
Fiddle yard control panel: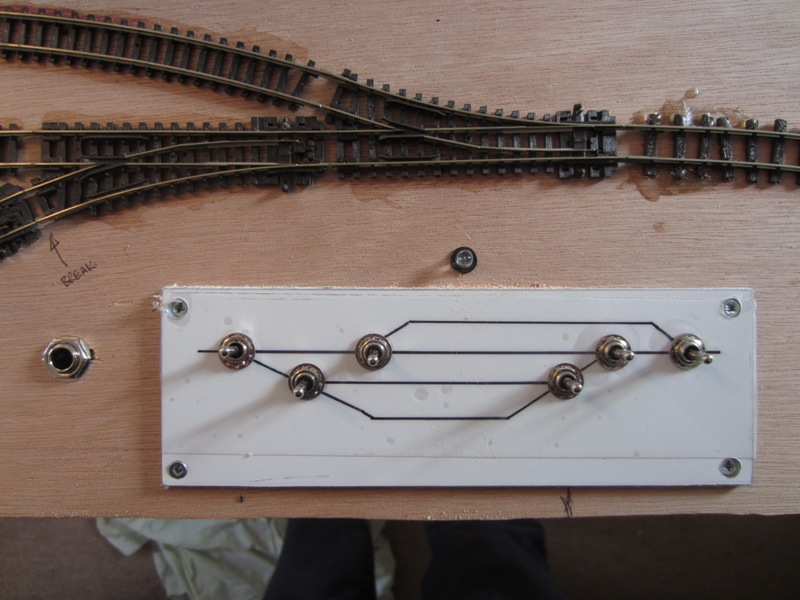 The DPDT switches for the station (four on this panel, two to go down the other end):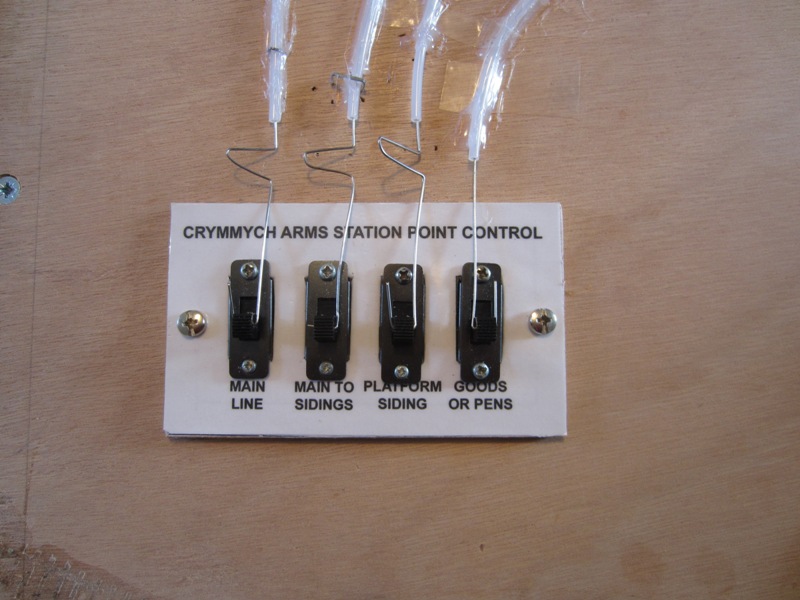 The three boards join together with cabinet makers dowels and split hinges, and electrical continuity is maintained by a patent method devised years ago by Mr Dickson (AKA Chubber)


Sketched below. Self explanatory, really: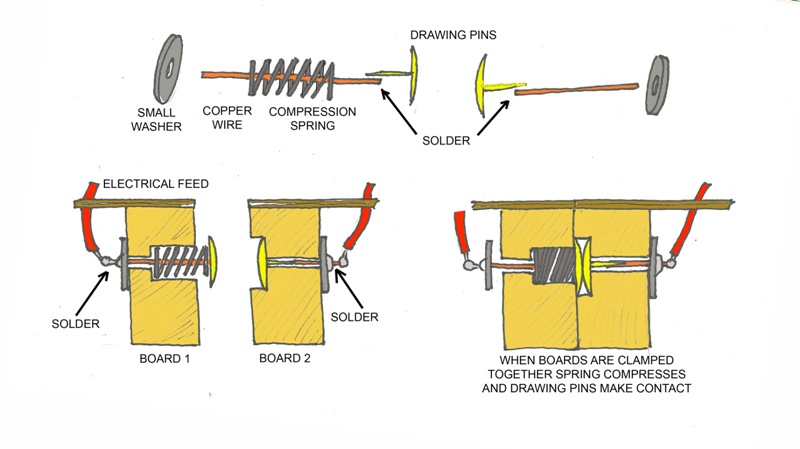 Thats it for this post - back to ballasting



On previous layouts I was able to use fine washed sand from one of our local beaches, but in N gauge I had to buy ballast... cost two bottles



Cheers,
Shaun.