jakesdad13
Professional grumpy old git


Thanks Ron for the offer

, fortunately I'm ok, I have to do a bit then wait for the glue to dry, thankfully the weather is helping, and I am getting somewhere.
Here are a few photos of what I am doing.
First, clearing the old ballast and ground cover.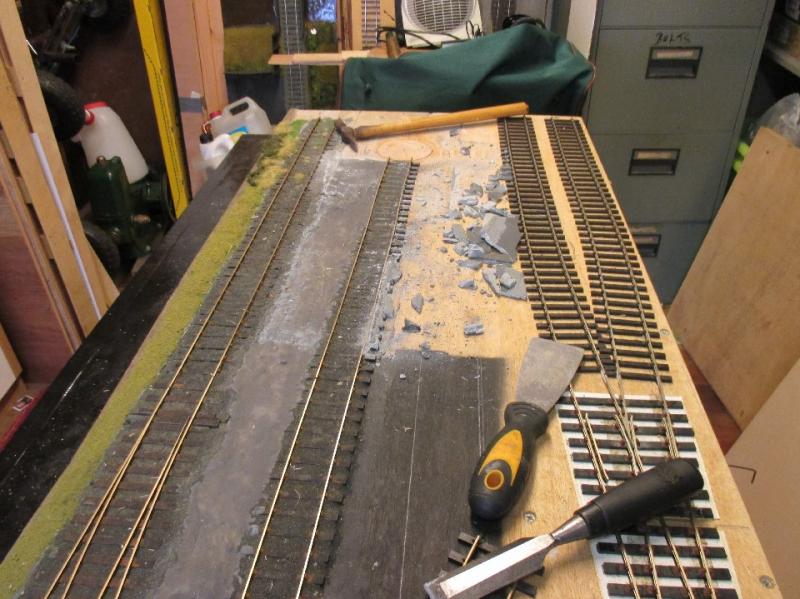 Next I glued some thick, double thickness, card down.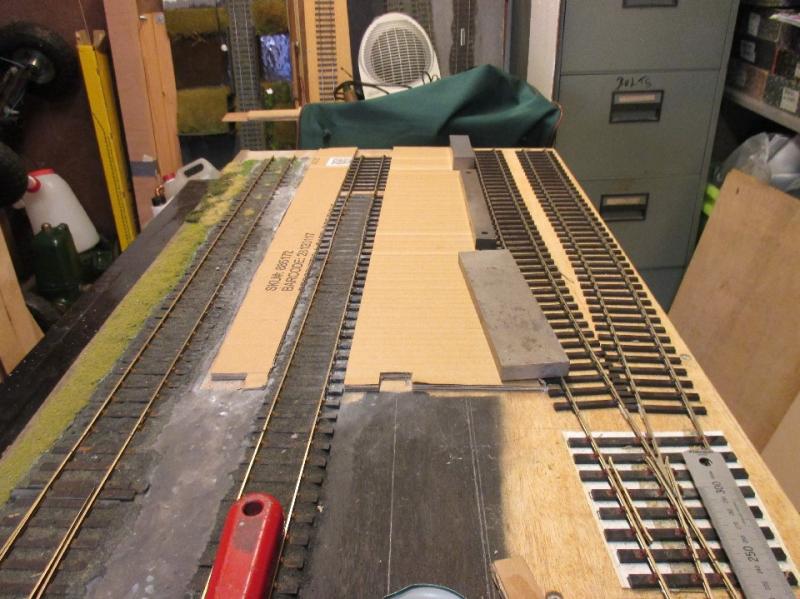 Then some 2mm mountboard card, it was a bit warped, so I had to use all the heavy stuff I could lay my hands on to weigh it down, it seems to have worked.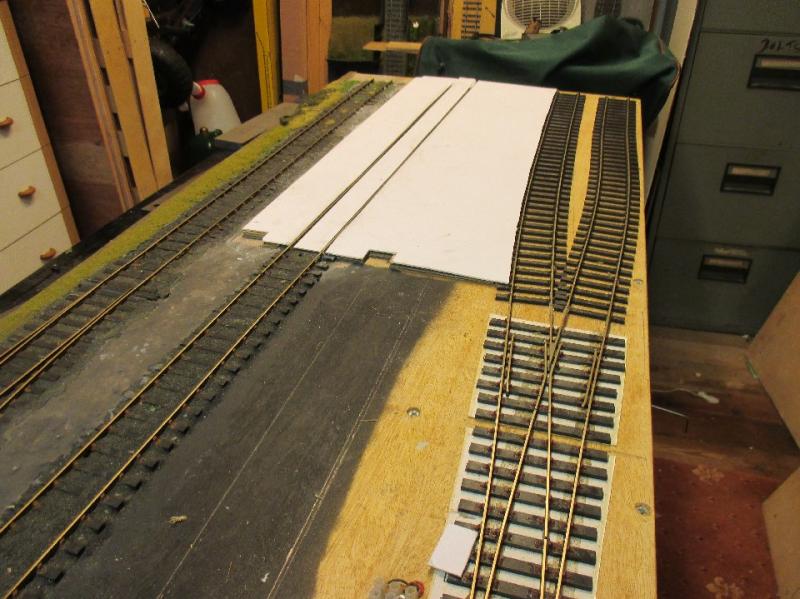 clearances seem fine too.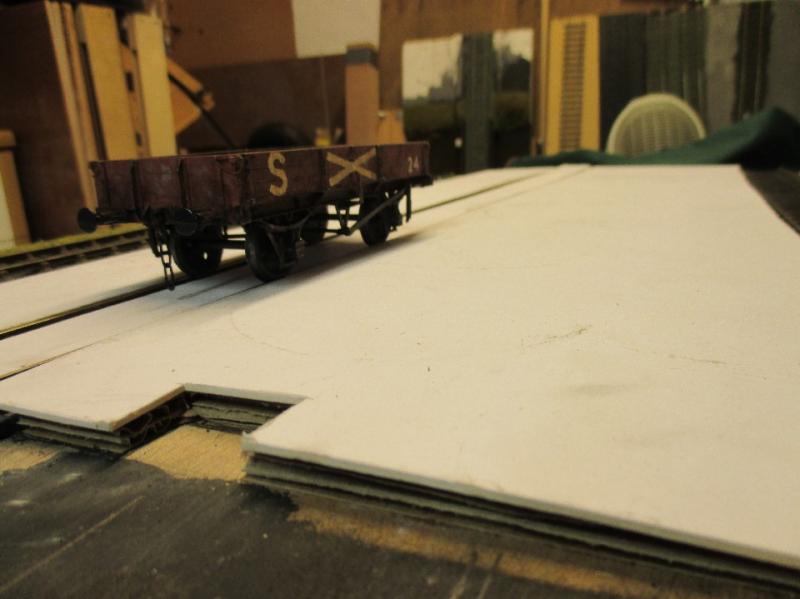 I have checked the building st ill fits and all is good, I'm just fitting the door switch in place then I can start on the cladding.
Cheer's for now Pete.



____________________
I found it, honest guv!