I picked up a very cheap Lima O gauge LWB mineral wagon from "evil bay" to have a "play" with and try out a new method (to me) which uses hairspray. So the wagon in question duly arrived, in I think a French livery, green and silver on middle doors ?? First job was to remove the lovely !! couplings and separate the body from the chassis.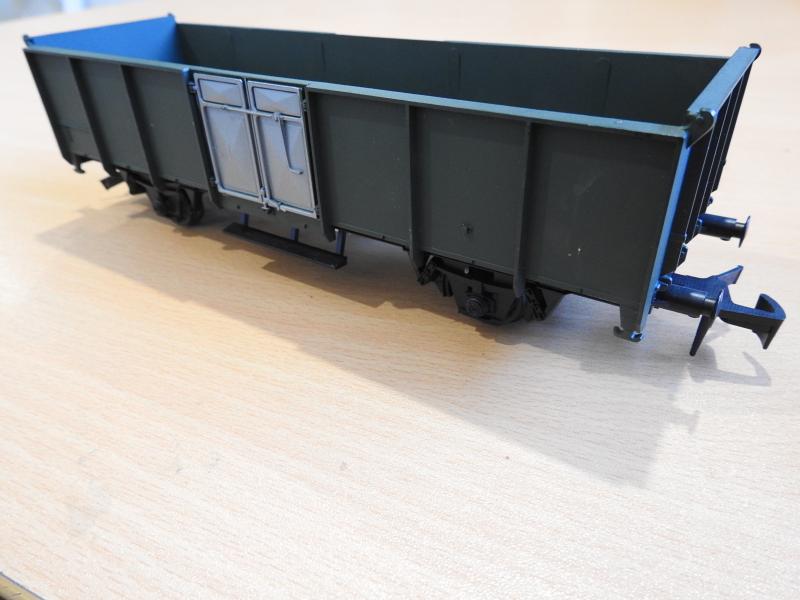 Couplings that look like they could work on the real thing !!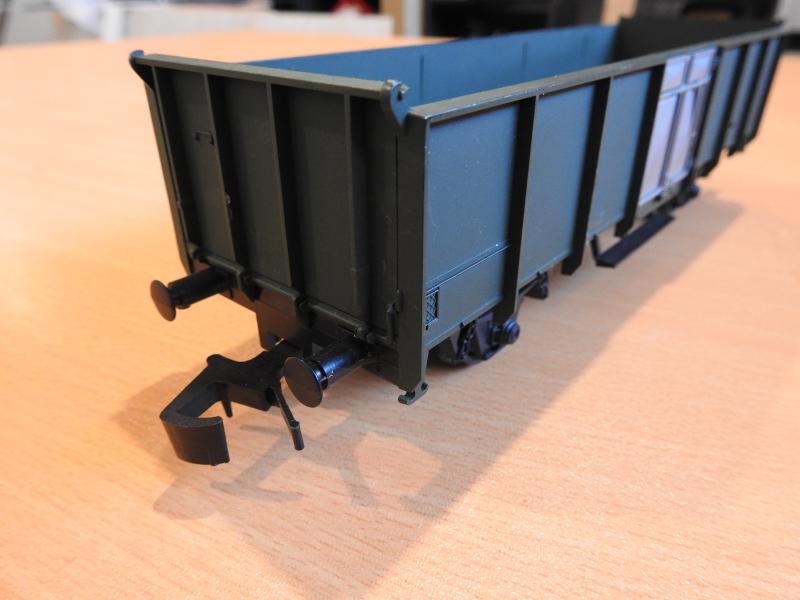 Screws hold the couplings and body together, but as I intend to remove the big plastic mounting block, the screws will no longer be required and the chassis and body will be glued together.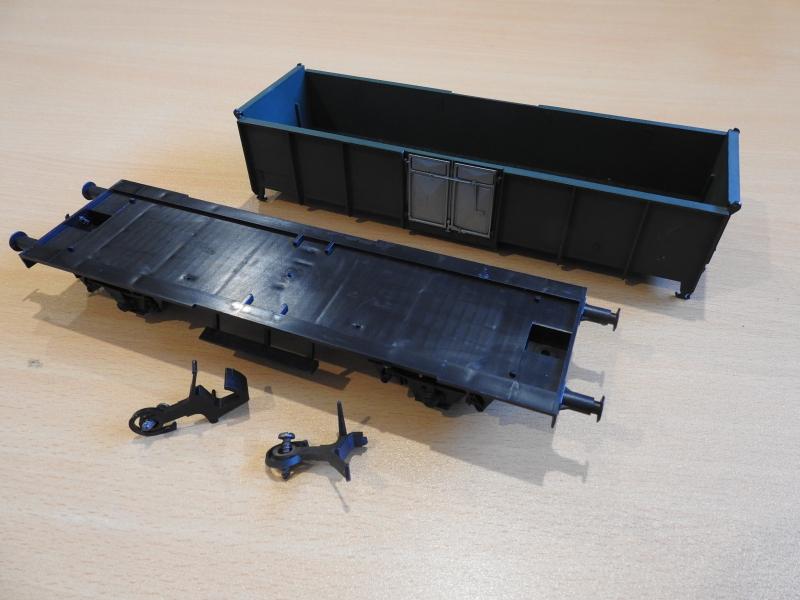 A dirty mix of black brown and grey was mixed up.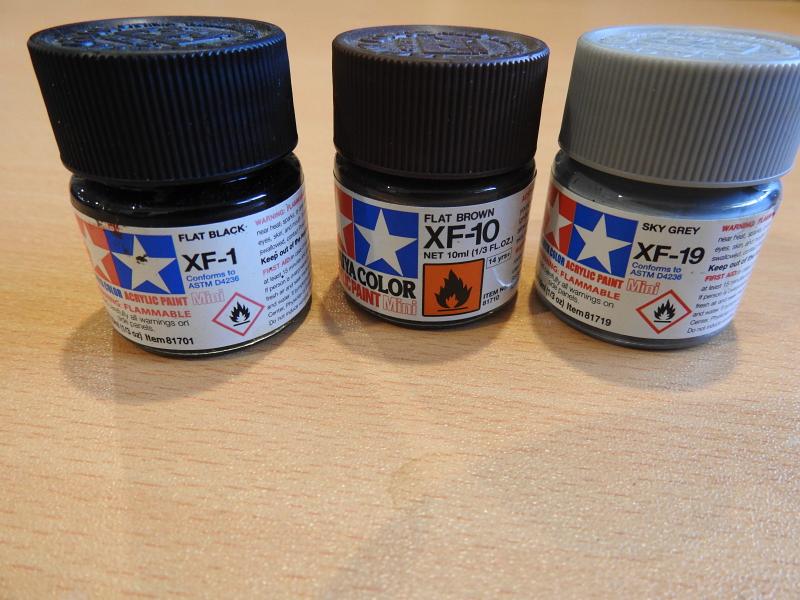 I prefer to airbrush, but you could use a paintbrush or a rattle can if you can find a dark rusty colour.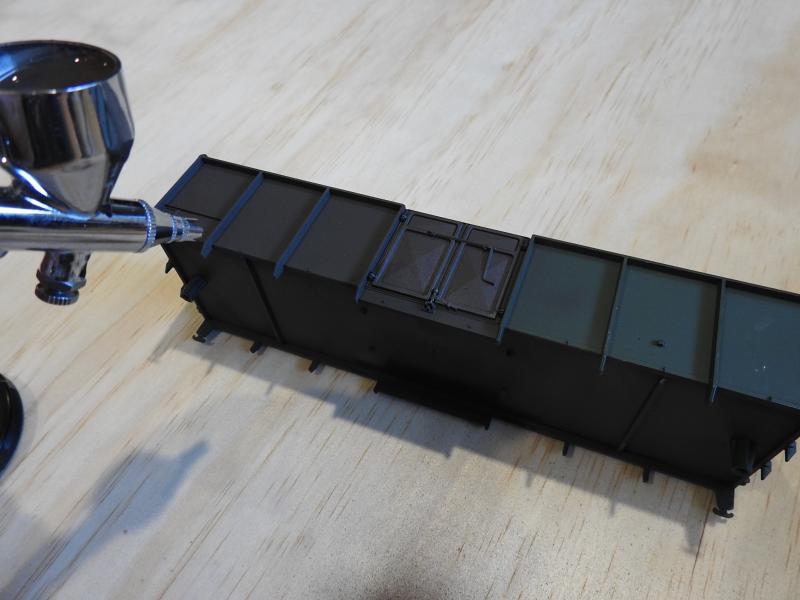 I normally try and do the detailed parts first then fill in the panels, the trick as always is a small amount of paint, then move on to another section to allow it to dry then go back and build up thin layers until your happy.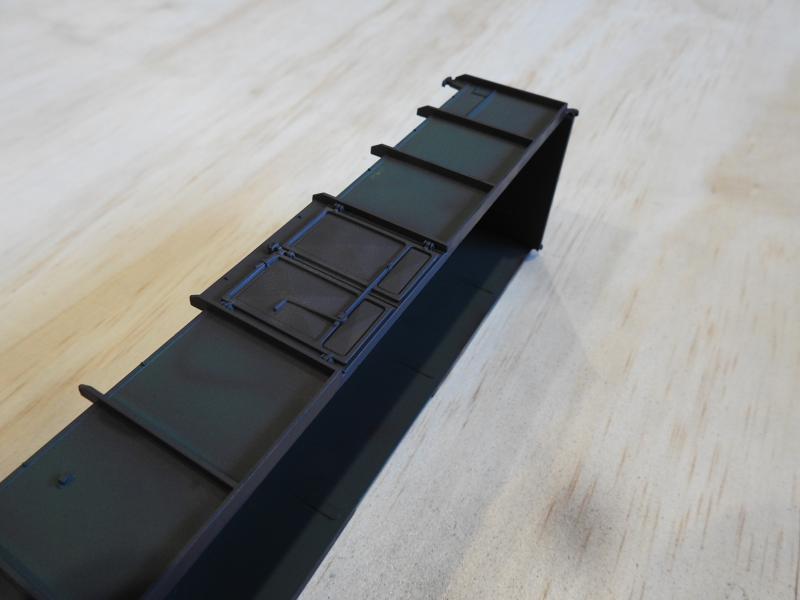 Top edges and the outside were given 2/3 coats and the inside 1 coat.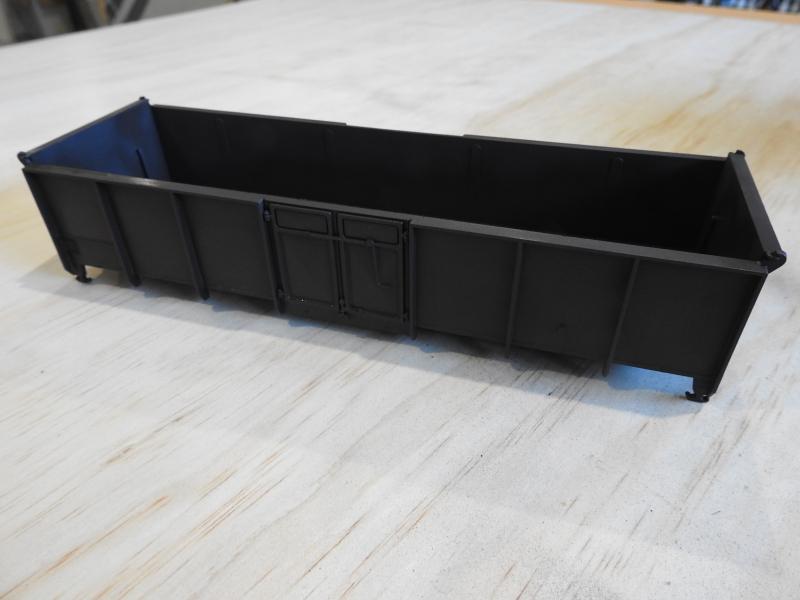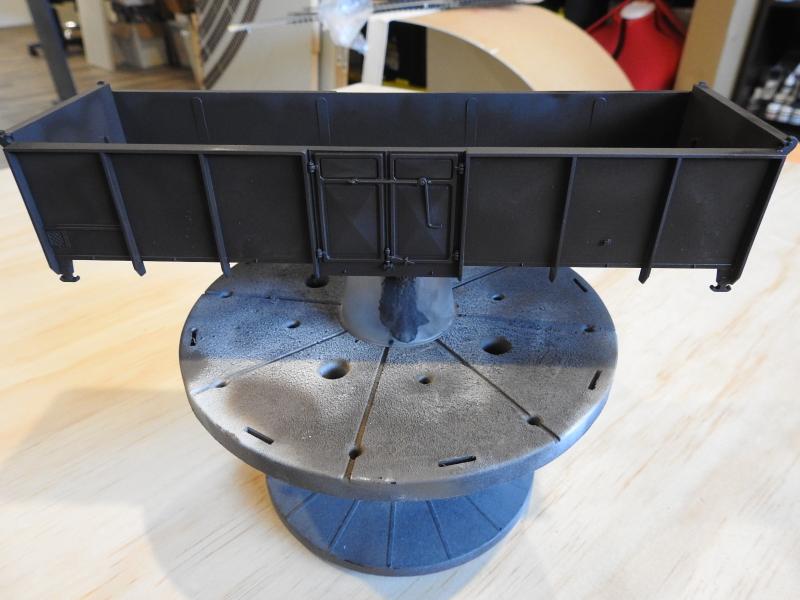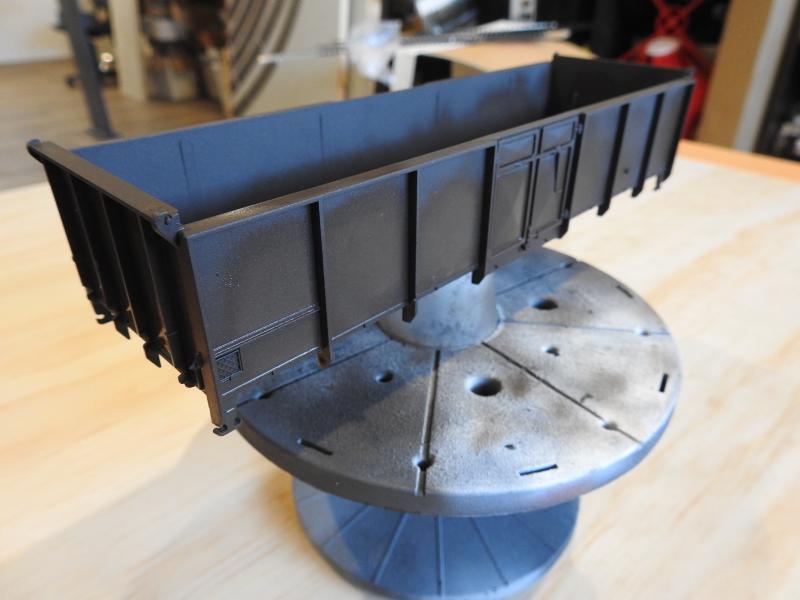 24 hours later, when the model was dry, I gave the whole model a spay of lacquer.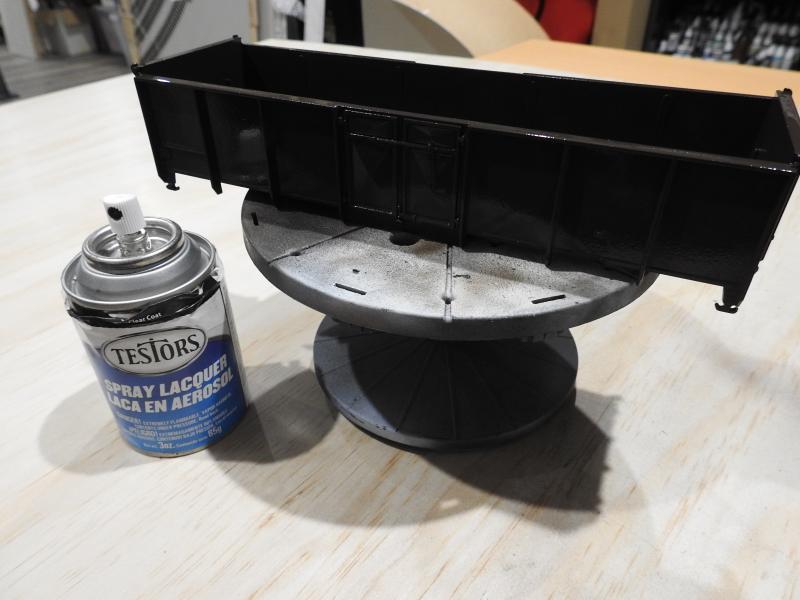 When this was dry, the model was spray twice with a cheap hairspray.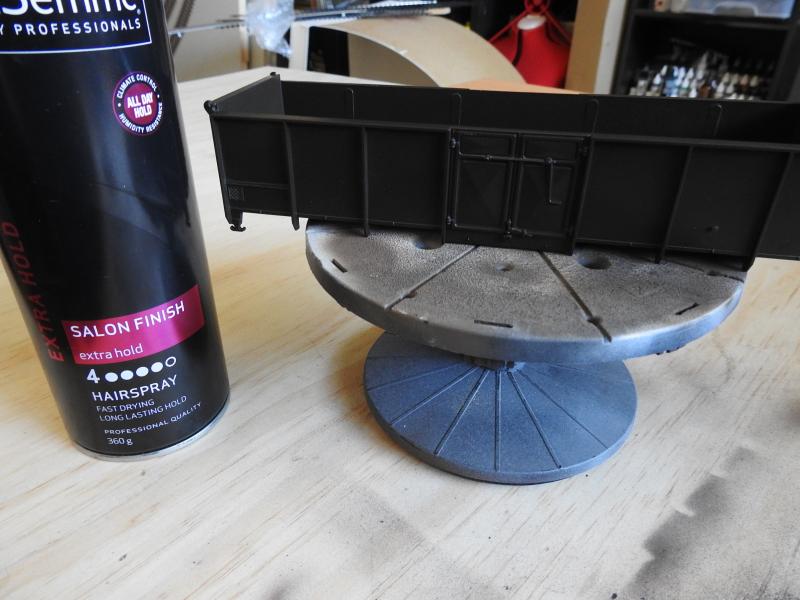 Again I left the model for 24 hours before spraying it in my chosen colours.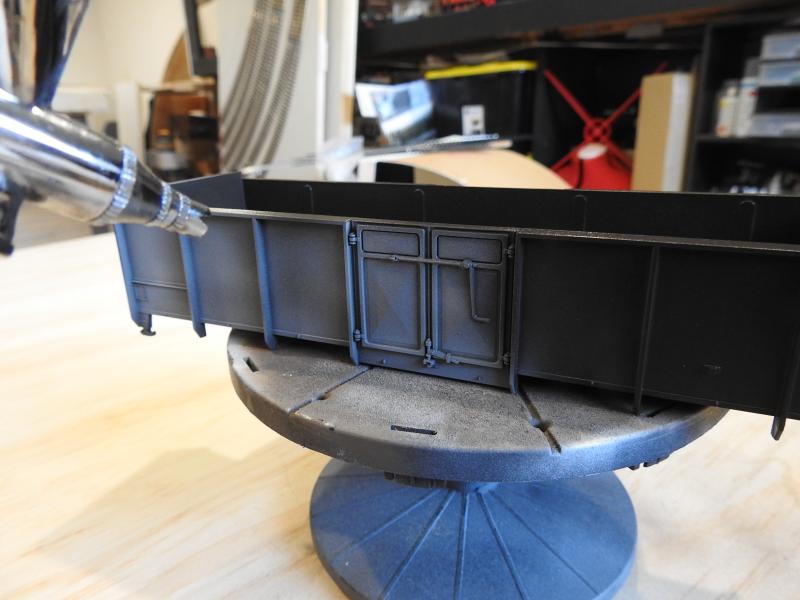 2 coats on the out side and 1 on the inside.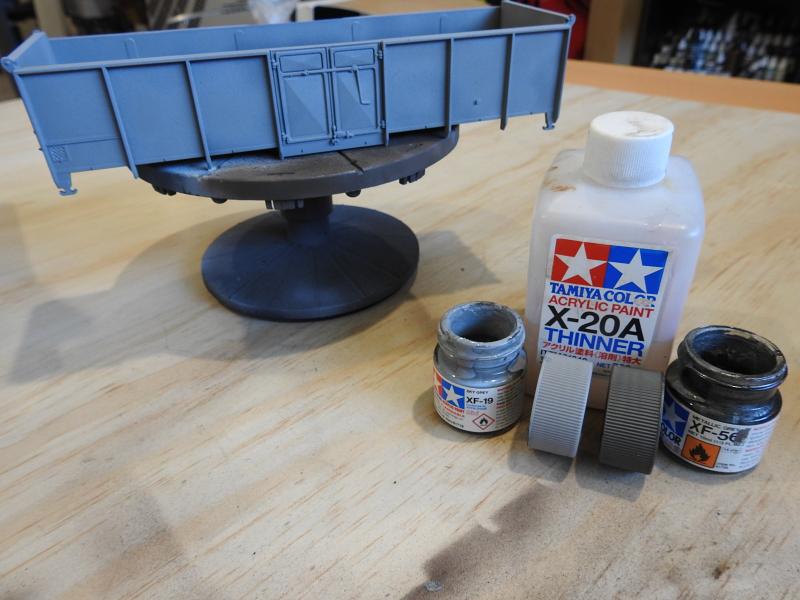 sprung three link coupling will be added so while the body dried off, I drilled out the holes to accept the hooks, then removed the huge blob of plastic from the underside of the chassis.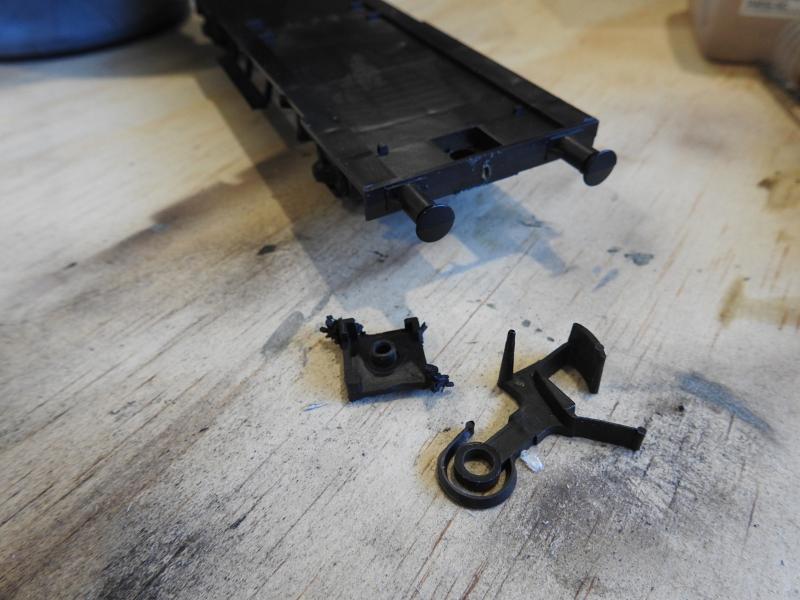 Not a pretty sight, but it looks a whole lot better when the body is attached. Note the moulding line down the buffers and buffer beam, I used a file to remove this ready for painting.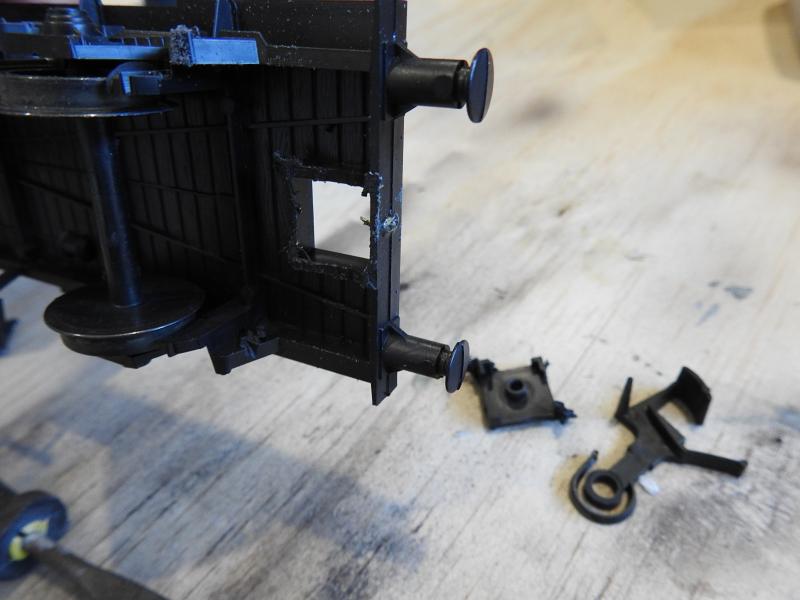 Looks alot better now.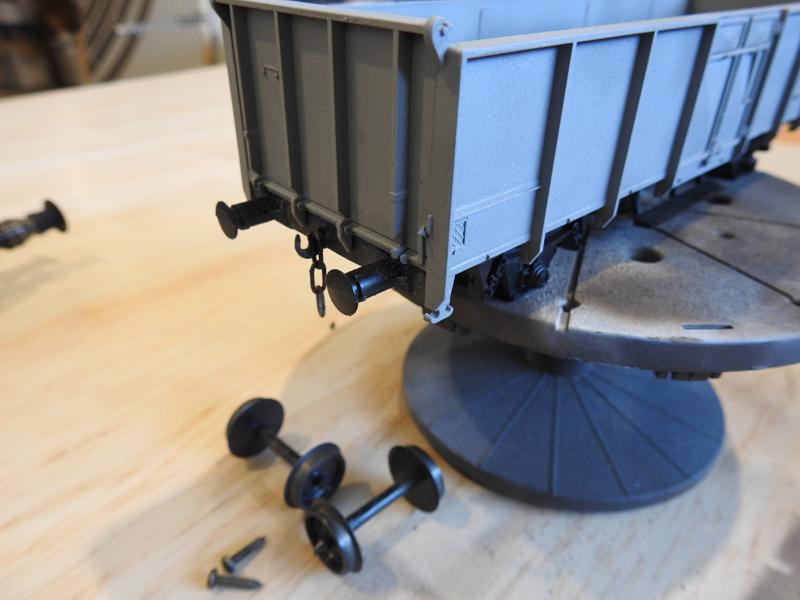 side view. I don't think this model will be numbered as it is intended to be used as a scrap metal wagon, but I think it needs a black panel to break up the end section.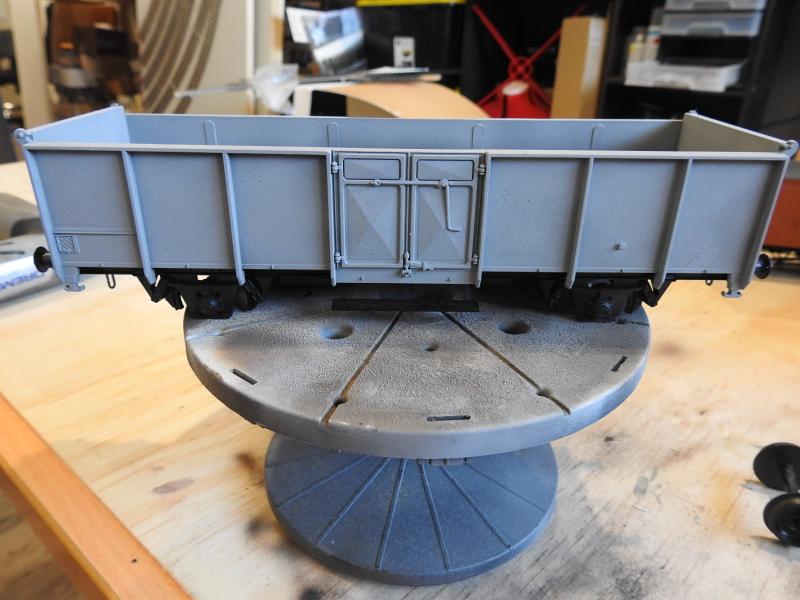 Using some Tamiya masking tape, I masked up the panels each side.



Then added some painters masking tape and scrap paper.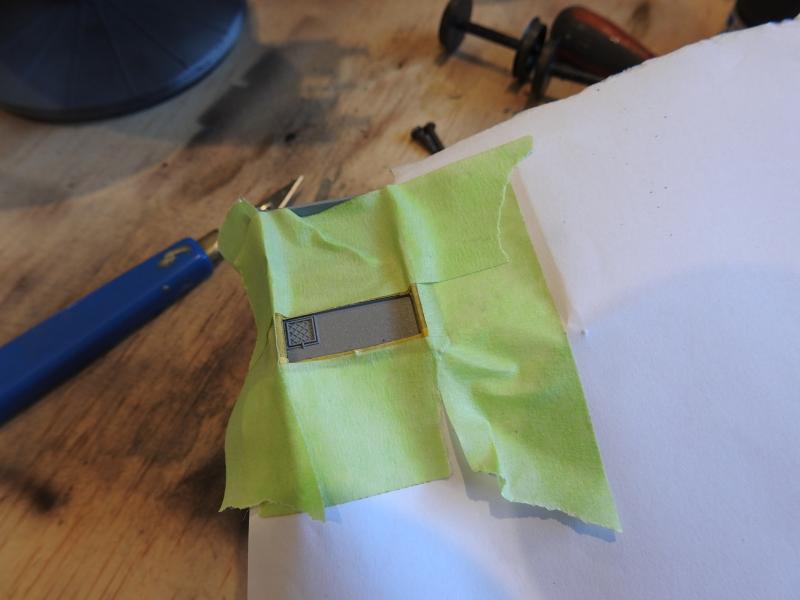 Chassis and taped section then painted flat black.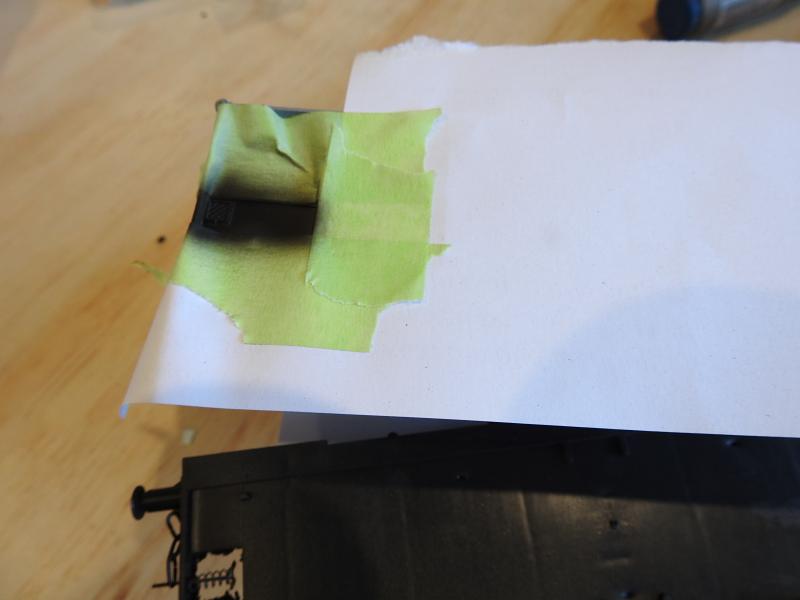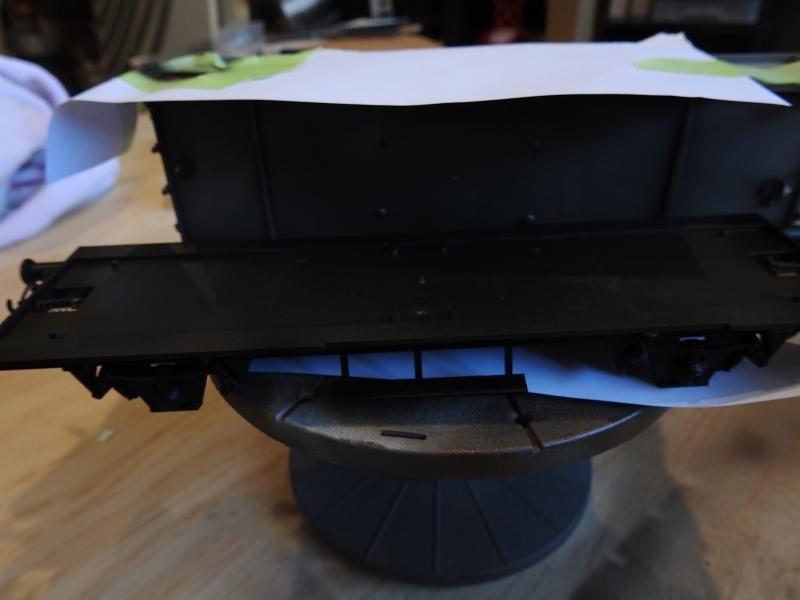 And so after a couple of evenings work I've ended up with this.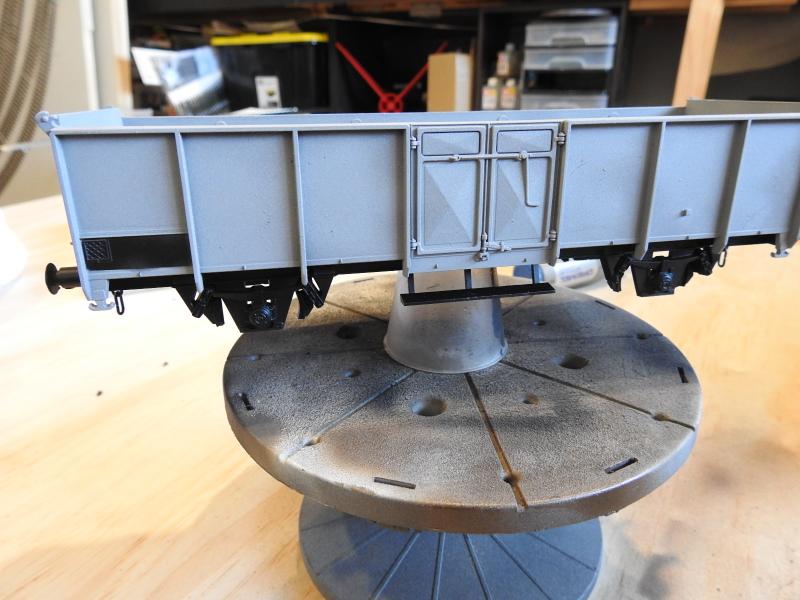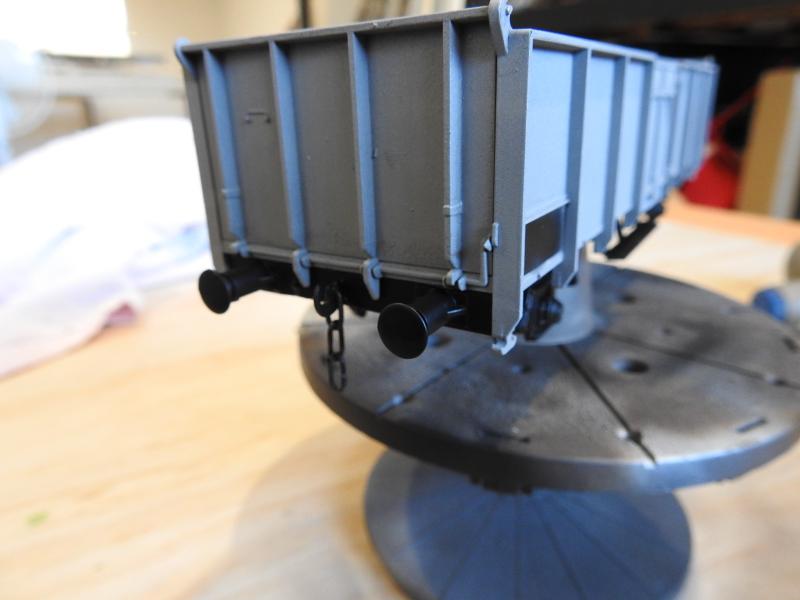 so now the fun begins..........

Last edited on 11 Apr 2017 13:53 by Kimbo



____________________
LSD Build- http://platform1mrc.com/view_topic.php?id=290&forum_id=5&page=1
New extension to LSD- http://platform1mrc.com/view_topic.php?id=977&forum_id=5

Hymek build x 2- http://platform1mrc.com/view_topic.php?id=1899&forum_id=51