Thanks, the backscenes were put on to mountboard with 3M Photomount spray- You only get one go at this though...I gave both surfaces a coat of spray, let it dry for a few seconds, and then rolled it in place using the cardboard tube the paper came in as a roller. I also cut the mount board with a good margin to allow for any wandering during the process. It came out OK - I have tried wet glues but got wrinkles and spotting of the surface paper, which is somewhat susceptible to marking too easily for its own good...Actually, John can supply these printed on a self adhesive polypropylene, which is a lot more durable. I have a bespoke replacement for mine waiting to be put in place - I got him to omit the bit at the bottom I cut off anyway, and add extra sky at the top to get a bit more background to the station - I'll get round to it one day. you might have to deal direct with him at Artprinters to get the plastic version as I don't know if he supplies these to the various outlets that stock his papers.

Couple more pics now....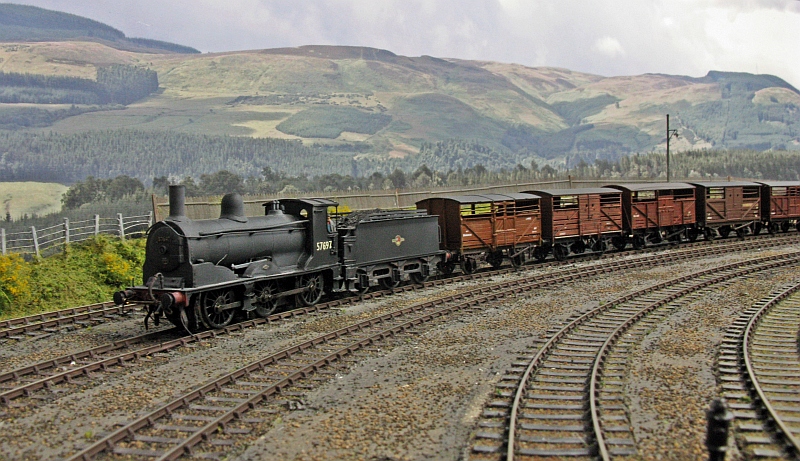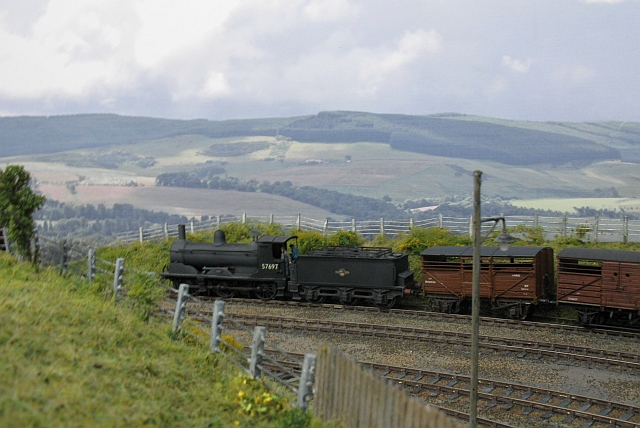 Two of some cattle vans heading for the Lairg sheep sales. This was a very important traffic in its day, and Thurso and Lairg, plus one or two other places need about thirty specials each to shift the August lambs - the Thurso sales lasted thre days but Lairg was all in one. It must have been a very frenzied affair.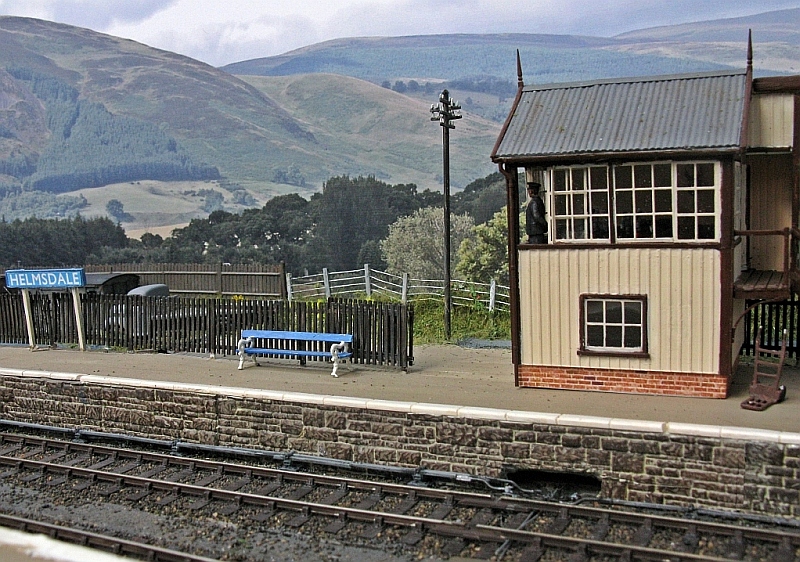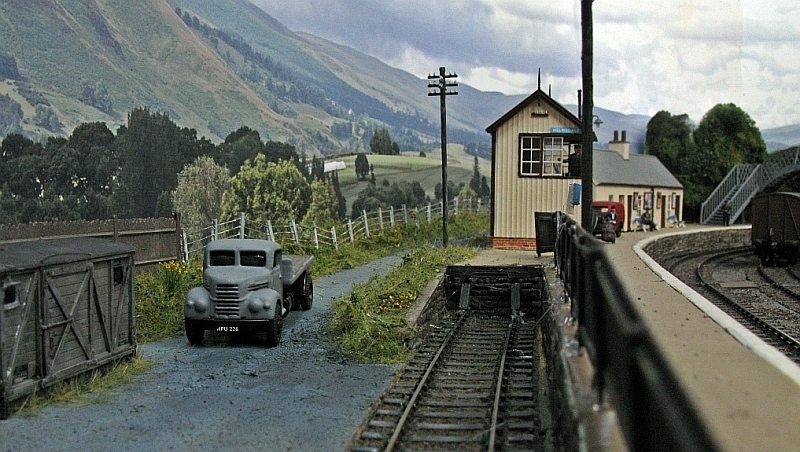 The South cabin- many HR stations had two cabins because of the length of the loops - these were generally only manned as needed, with the signalman often having a good walk between the two when the station had a burst of activity.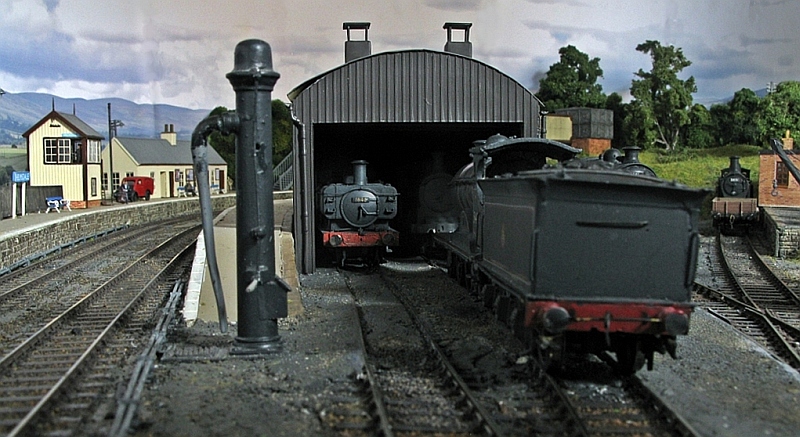 The shed with a GW pannier resting alongside an ex CR 4-4-0. Two of these engines went north to work the Dornoch branch and one would be found here when off duty, getting any required maintenance, boiler wash out, etc. and perhaps doing a bit of shunting. This is an older pic taken in daylight - I like the shadows and effects one can catch as opposed to the flooding of a model with high powered lights as used in magazine articles. Certainly every detail is visible, but natural light isn't like that.....


Last edited on 19 Apr 2017 21:53 by Ben Alder



____________________
Modelling the Far North Line in the 1950's.