Ben Alder
Member


| | |
| --- | --- |
| Joined: | 17 Apr 2017 |
| Location: | Thurso |
| Posts: | 73 |
| Status: | Offline |
One of the reasons that there are few ScR steam branch layouts around is the practice of using pre group engines up to the end of steam. Away from main lines, most traffic was in the hands of CR and NB locomotives, and model of these have always been problematic. Back in the seventies quite a few types were made as white metal kits, but these suffered from dreadful attempts at chassis - a pair of drilled bars was considered sophisticated design, and even back in the so called golden age of modellers who made things for themselves very few seem to actually have been assembled. Most of these kits have now vanished as commercial ranges, with some popping up on ebay, but sourcing secondary motive power is problematic nowadays, and is dependent on constructional skills even if obtained. Thee are one or two etched brass kits around, but these are aimed at a skill set beyond the traditional white metal approach, and personally I have little time or interest in tackling such items. Whether the 3D revolution will increase choice is still debateable - there are several locos about and the quality is increasing all the time, but I'm not going to hold my breath on this one....

Fortunately, I had gathered the usual modellers stash of appropriate kits over the years, and put off starting them long enough to benefit from the current generation of R-T-R, giving me both company locos and up to date running. This has sometime come with a compromise over wheel dimensions etc. but it has given me the fleet I had dreamt about and planned as a teenager, so the odd mm or two I can live with.

Part of the original scheme was setting the period to be modelled around the end of the war, when there still were a good selection of HR engines about, but to do this era successfully involves lots of pregrouping stock, both carriages and wagons, which are not made in abundance, and often white metal, a material I don't like for rolling stock. So, eventually, it dawned on me it would be a lot easier to change history a bit and declare that the HR engines survived that bit longer. There was no real reason they couldn't have beyond the LMS decision to concentrate on CR types as secondary power and scrap most of the others to save costs. They actually gave some HR engines a mid life overhaul and rebuild, fitting CR boilers which gave an extra twenty years or so life to them, so this was enough justification to have a more interesting choice of locos for me....

A look at one or two now, firstly the Barney 0-6-0 goods engine. Smaller than the CR types that replaced it, there are two around, DJH bodies on a Bachmann chassis.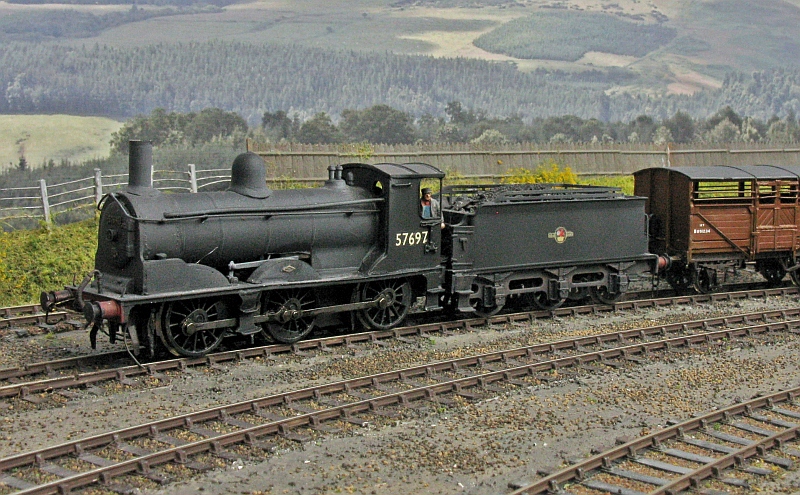 Helmsdale lies on the coast, but there are steep climbs in both directions from it - to the County March north and the Lairg summit south, and a good deal of the sheds work was banking - usually by the CR 4-4-0 but I retained one 0-6-4T Hr banker that was used up Struan to Drumochter in HR days. here it is waiting a train at Helmsdale.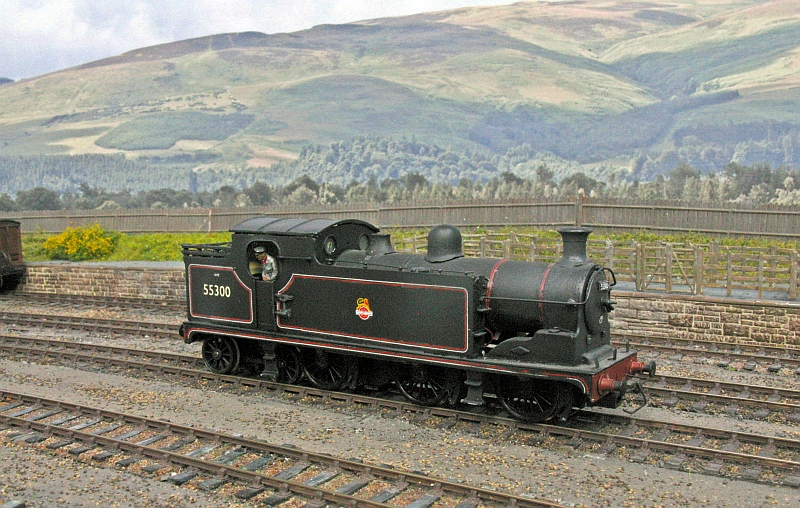 The other main "what if"involves a take on another HR 4-4-0, the Small Bens. A very successful engine several were recylindered and boilered by the LMS in the late twenties, and regarded as all but new by them. There was a kit about for them, but I took a Hornby T9 and turned it in to a representation of this class. The drivers are too large, and put side by side the differences are obvious, but in isolation they do for me. It was a project that grew as it went along - I had done a gathering of T9's from ebay about five years ago as I needed two for a kit to give me a set of untyred drivers. This was when prices were a lot lower, and I didn't pay more than £50 for any one of them. Of course, once I had built up enough donors, T9 drivers became available as spares

and although I contemplated selling some on , ended up having a building spree with them. I did one Ben as Ben Alder, naturally, and made a second one with a stovepipe chimney. This was converted from a BR lined black body, which set me thinking about these HR survivors - Caley 4-4-0's were lined out so I did a third with this livery and transferred Ben Alder's name to it. Along the way I had done another with the intention of painting it in LMS lined red, but the complexity of that and the fact that the red paint I had sprayed on bubbled turned it into another BR black job. Finally, once all this was done I was clearing my bench of the various T9 pieces that had accumulated with a view to binning them. However, I realised there was enough in hand to put another together, not that I needed one more, but it seemed a shame to waste it all. They are finished in permutations of post war and early BR combinations of tender and loco lettering, none of which are strictly accurate, but each locos fittings are correct for their time - no two are exactly the same...
A couple of pics of some of them now. I've grown fond of my hybrids and they spend a lot of time at work on the layout.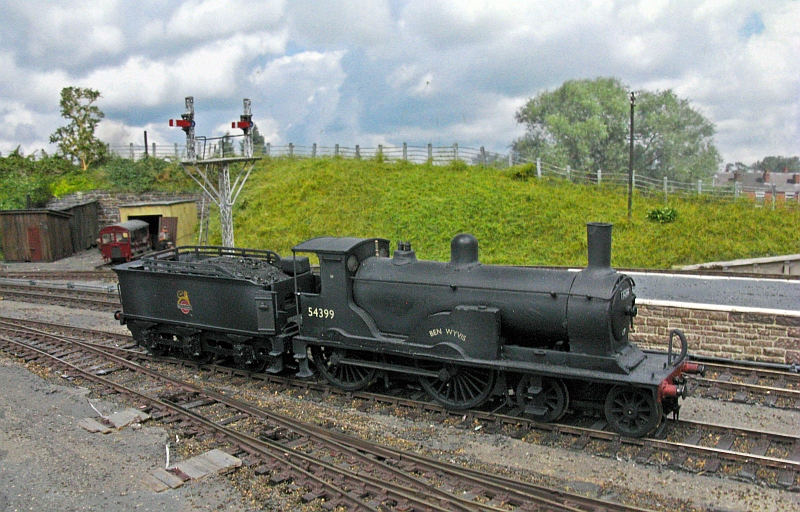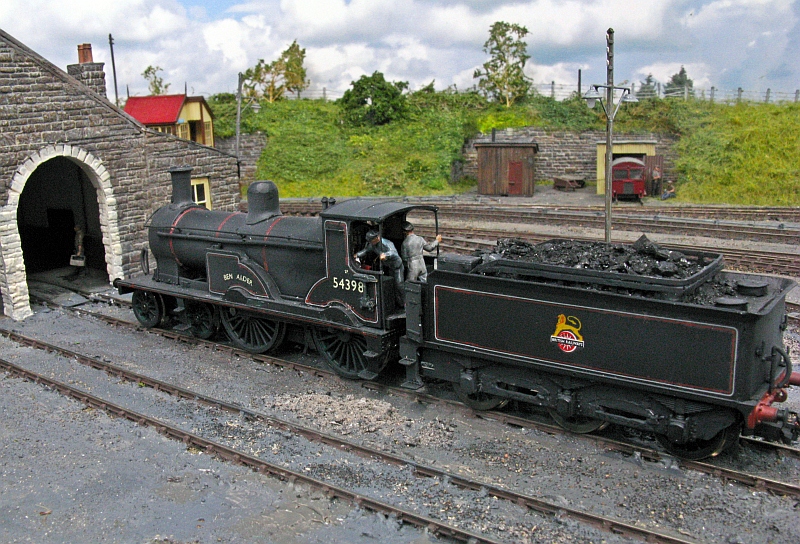 There are one or two more to come, but that covers most of the locos used. I doubt if I'll ever see any come in a blue or red box though....




____________________
Modelling the Far North Line in the 1950's.