I succumbed to the charm of the Hornby Peckett, and it is now doing duty as a distillery Pug with limited main line running rights. This actually happened on the Speyside line, so a little modellers licence was applied here. A couple of shots of it picking up some wagons at Helmsdale.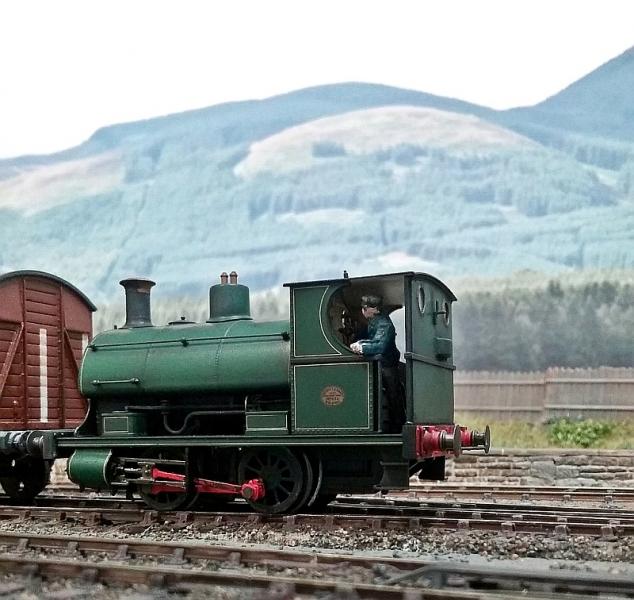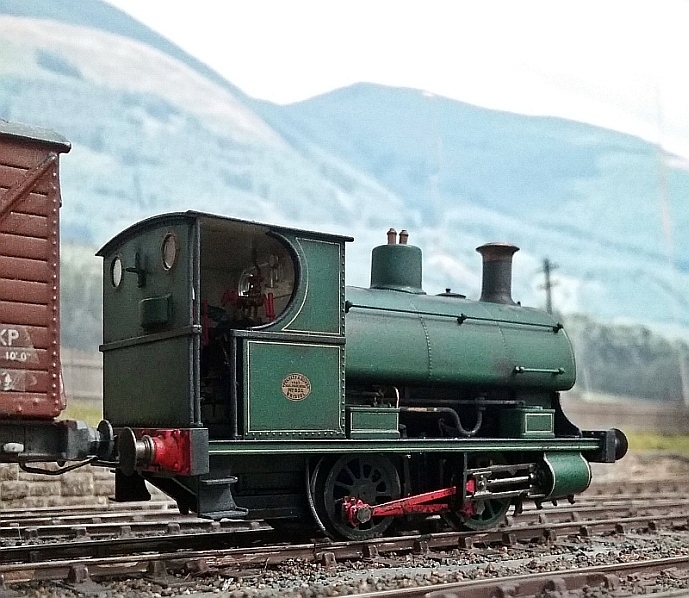 It's a cracker of a model and its running qualities are astounding for such a little loco. I gave it a bit of toning down to get a workaday look to it - Footplate and cab roof with a browny grey mix and the bodywork was given a coat of Mig powder and the excess taken off with a brush and cotton buds. This took about five minutes in total but has given a pleasing finish, I think. It's the first time I've used powders so a bit more exploration of their potential is called for. Incidentally, these two shots were taken with a tablet - I have been very impressed with the results that can be obtained with both the tablet and a smartphone - it can get to places the digital camera is too big for and the tablet, with its lens at the top of the case can do low level shots very effectively - I downloaded a HD app for them that gives a lot more manual control than can be obtained with the factory settings on the supplied camera.However, this new found flexibility has shown up several hitherto unfinished pieces, that I thought would never be seen, so some tidying up is called for before any pics hit the screen....




Last edited on 30 Apr 2017 15:52 by Ben Alder



____________________
Modelling the Far North Line in the 1950's.