One of the left behinds on the workbench is now finished - the venerable Airfix cattle wagon, almost sixty years old now and still the most accurate model of any readily available type until the last year or two, when Parkside with their LMS one and Hornby's SR duo excelled themselves in these matters. The Airfix one, a bit heavy in moulded detail but a small shortcoming, can make up in to a perfectally acceptable model once the opening door details are removed and the gaps tidied up. Here is one sitting beside a Bachmann version, which they managed to make a scale foot overlong. I was going to replace my Airfix fleet , most of which are dated as 1978 builds, when they appeared but nice as the Bachmann one is, the extra length takes the edge off it for me. I have instead started an occasional upgrade of my older wagons - my modelling was far cruder back then and the cruelty of the digital camera was undreamt of. Attending to the doors and fitting wire window bars and axle tiebars brings the model up to date easily.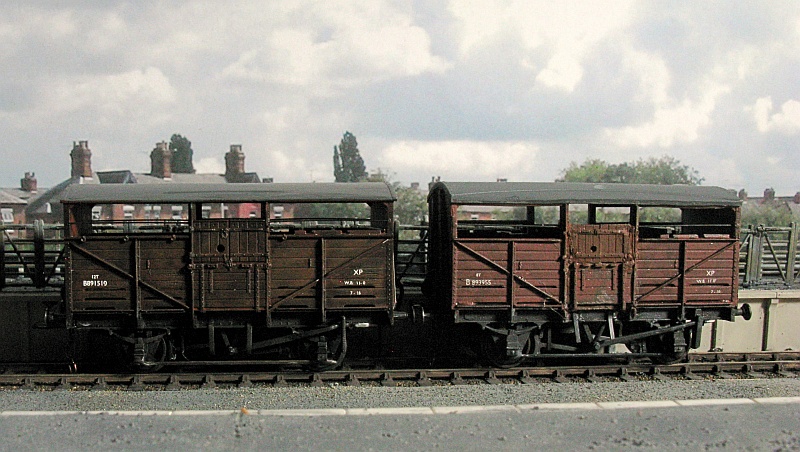 This was photographed at the terminus last Sunday, where it was a mix of clouds and sunshine, making it too bright for good daylight shots - the best weather is overcast or light rain; this manages to produce shadows and a natural look.However, I did manage to catch a few moments when the light was cooperative - one showing a branch service at the platform with a tank engine.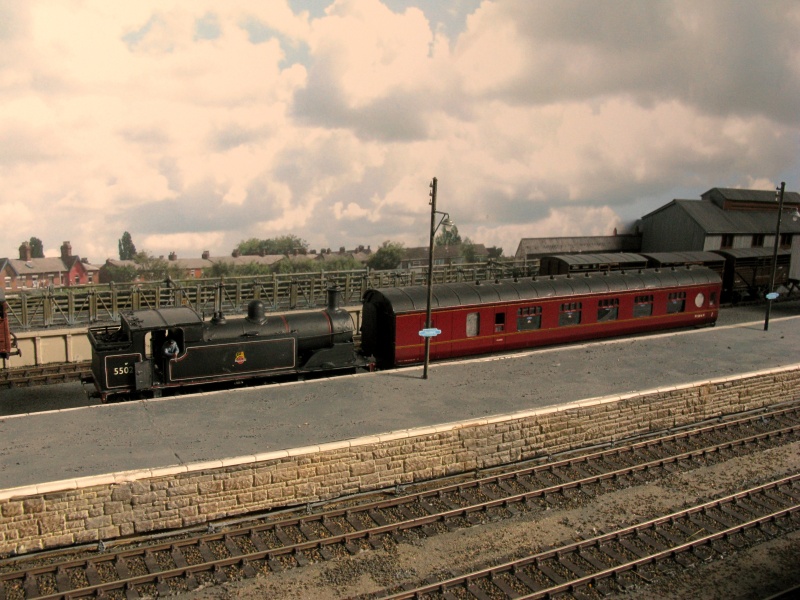 I was giving the vans a test run to check everything was OK - last week was mainly photographic to pick up any visual shortcomings - and here is another freight, this time leaving the station.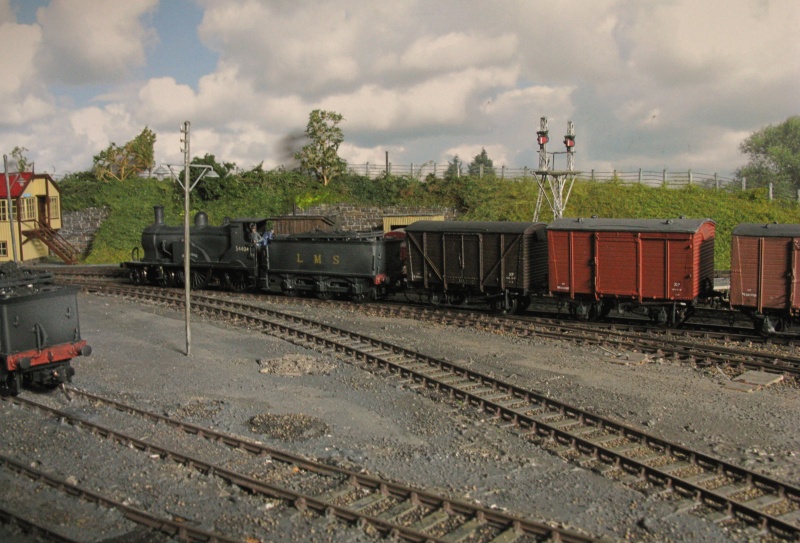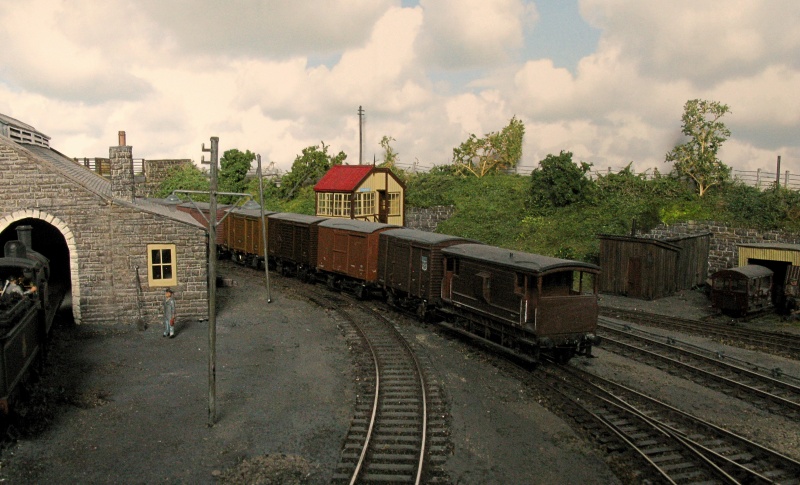 And another one, this time a bit lighter.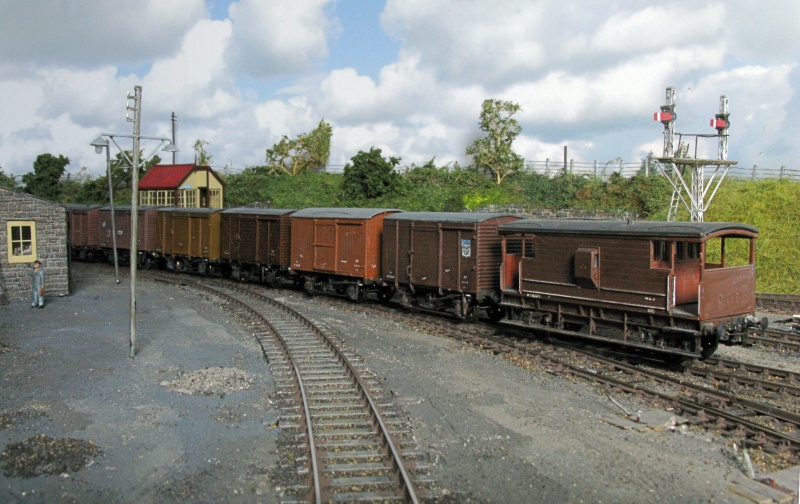 Last edited on 26 Jun 2017 20:46 by Ben Alder



____________________
Modelling the Far North Line in the 1950's.