Ben Alder
Member


| | |
| --- | --- |
| Joined: | 17 Apr 2017 |
| Location: | Thurso |
| Posts: | 73 |
| Status: | Offline |
Thanks - the covered car is from Ten Commandments, who do a useful range of loads and accessories.

I had an operating session at the weekend , with a bit of indulgence, and I'll look at one sequence here. Until the arrival of the Black Fives in the late thirties most trains changed engines at Helmsdale, and this is an aspect I have imagined continued in my model world - makes for more operational interest/ play value.....

As I have said before, I have a rather broad take on timelines with my model, pregrouping locos lasting a good bit longer than happened in reality, but I also have an occasional look in the other direction, mainly because I have a reserve fleet of newer engines that were used on earlier set ups, when I was less exact with what ran, mainly because the bulk of todays roster were still lying unmade in their boxes, since the seventies in some cases. I'll feature these sometime , but for the mo. the engine to be seen is a rebuilt Battle of Britain class. There is a slight justification for this as one ran on the Highland main line in the 1948 loco exchange trials, and impressed greatly with its performance, so fast forward some fifteen years where steam is blessed with a managed decline and the mass electrification of the S region has displaced surplus Pacifics to places where they can be of use.

So, a train approaches Helmsdale, where the engine is detached and runs back towards the shed for attention and the replacement locos, a pair of 4-4-0's take its place.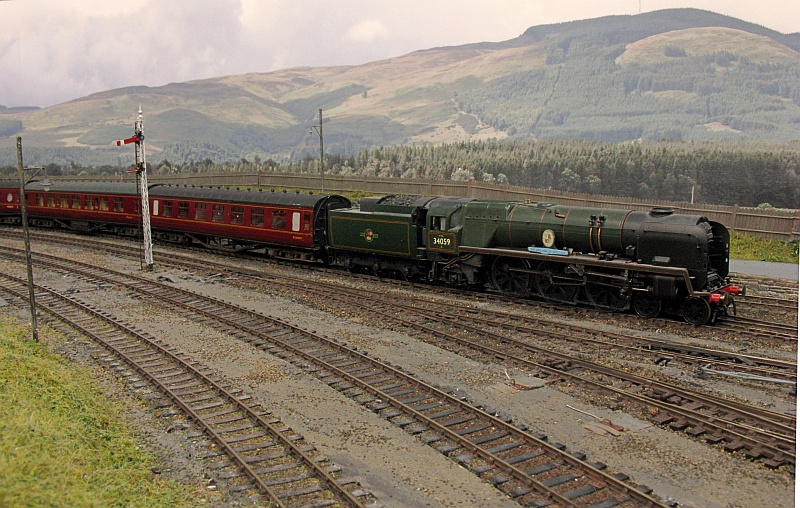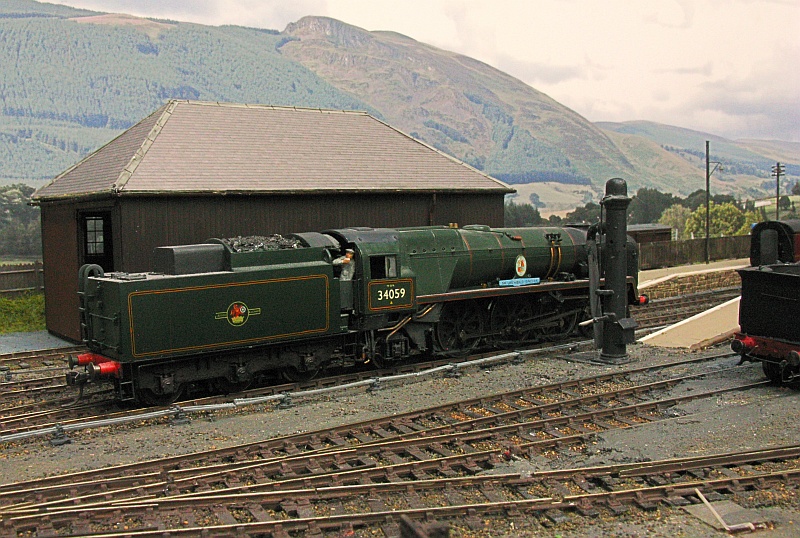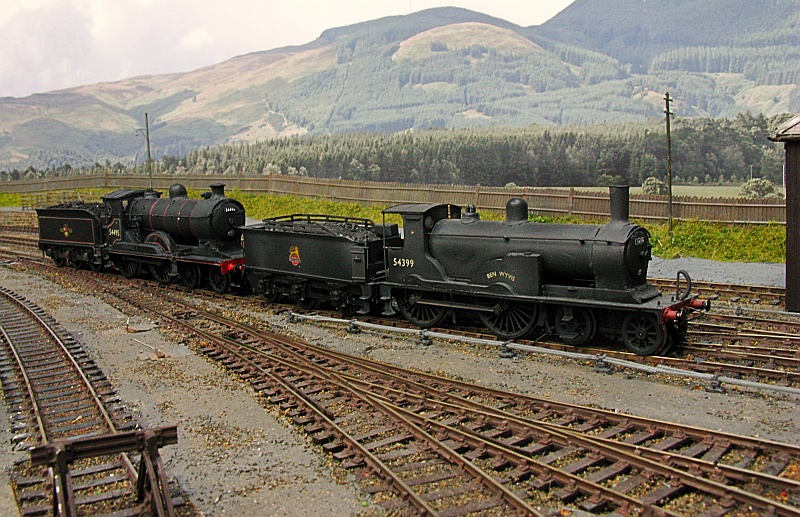 Meanwhile, the station pilot detaches the restaurant car from the rear of the train and moves it to the box sidings where it will be refuelled with gas and made ready for its return working to Inverness.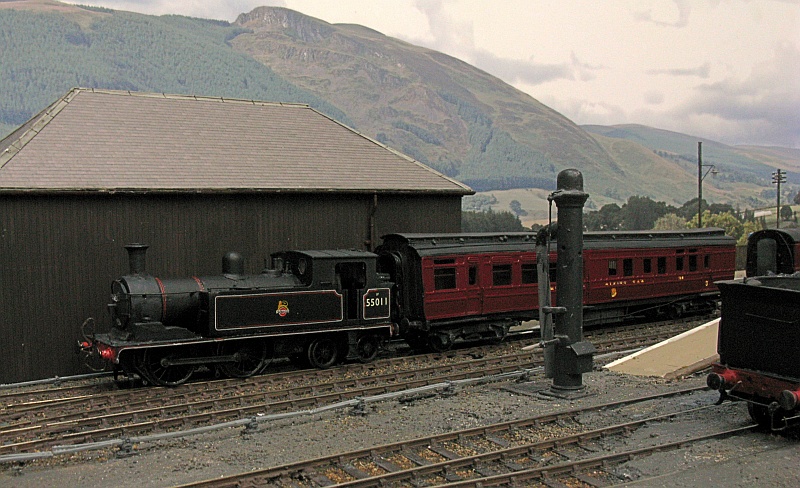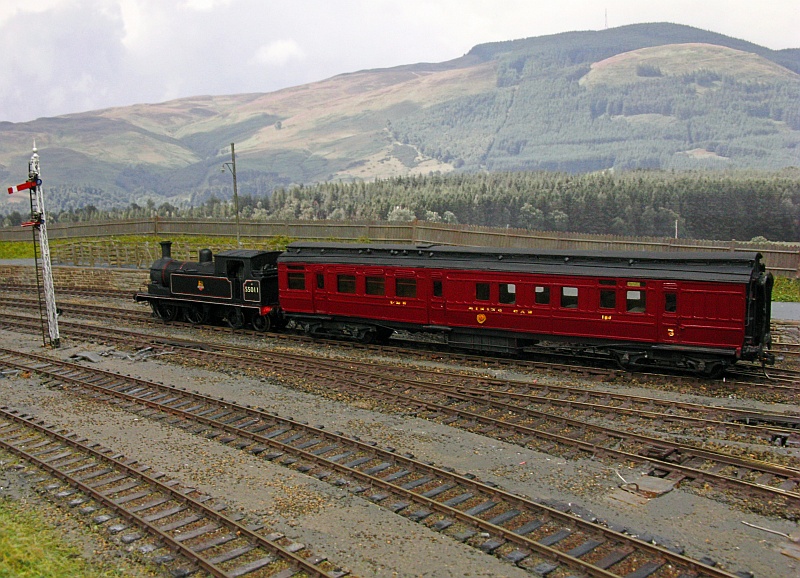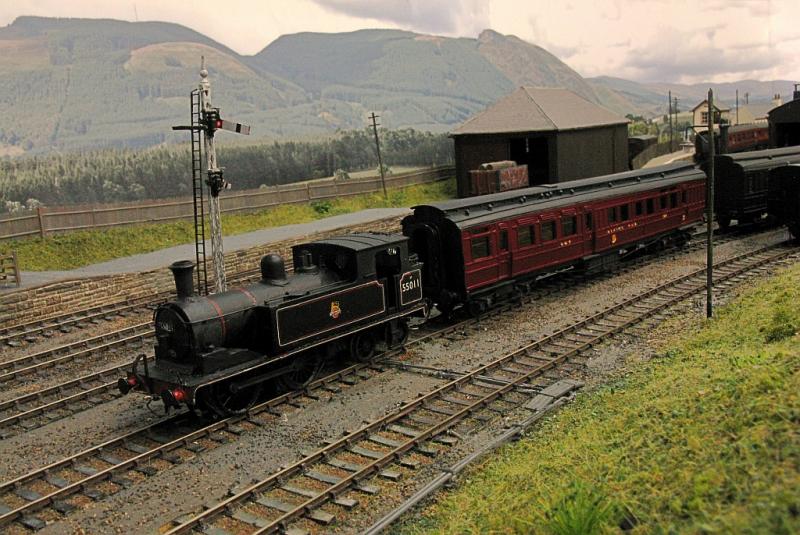 Sir Archibald is given a whirl on the turntable and then sits on the approach siding to get any necessary oiling etc and then goes to the shed and the crew retire to the mess shed until their next working - Helmsdale enginemen are not passed for such mighty beasts, so this is an Inverness rostered working.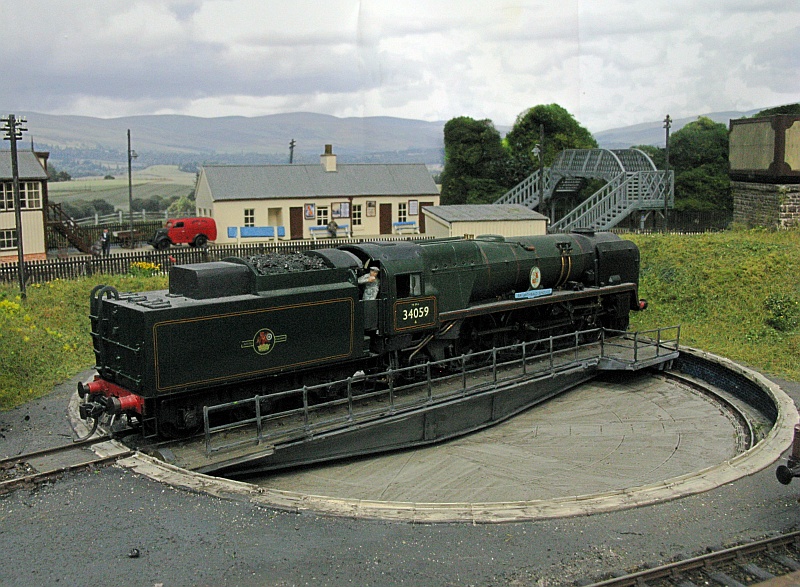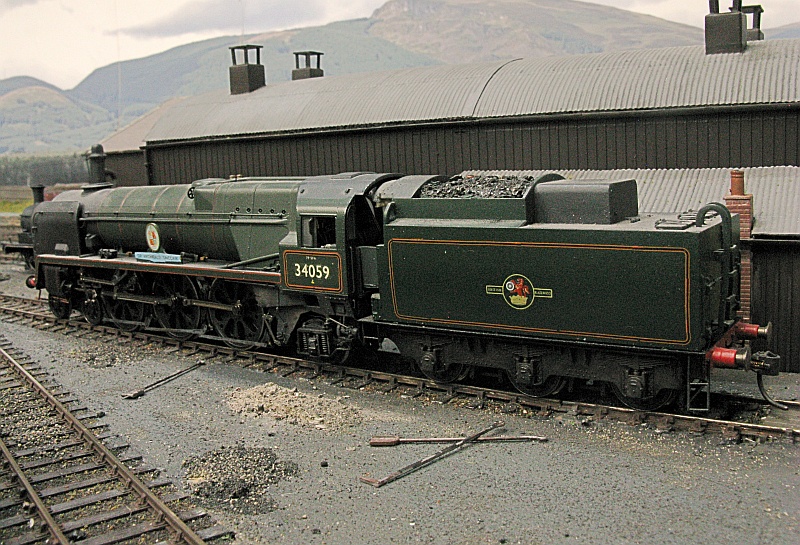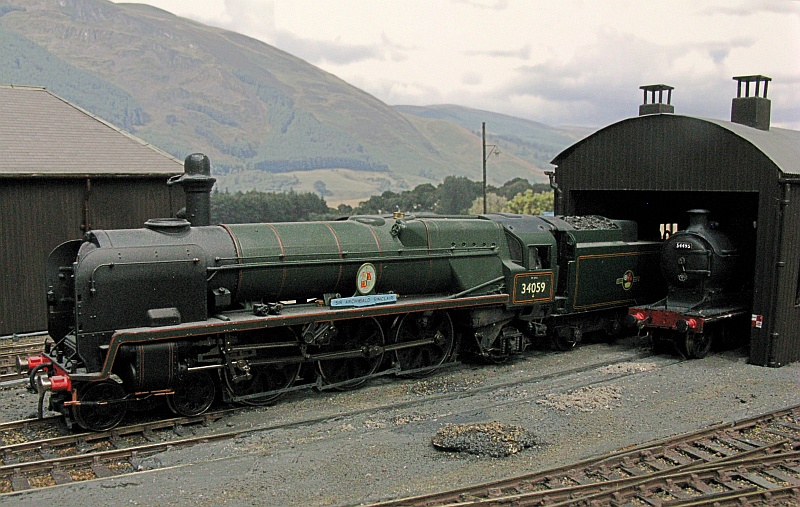 Finally, its shunting done, the little tank runs onto shed, nothing else needing done and peace descends on the station again...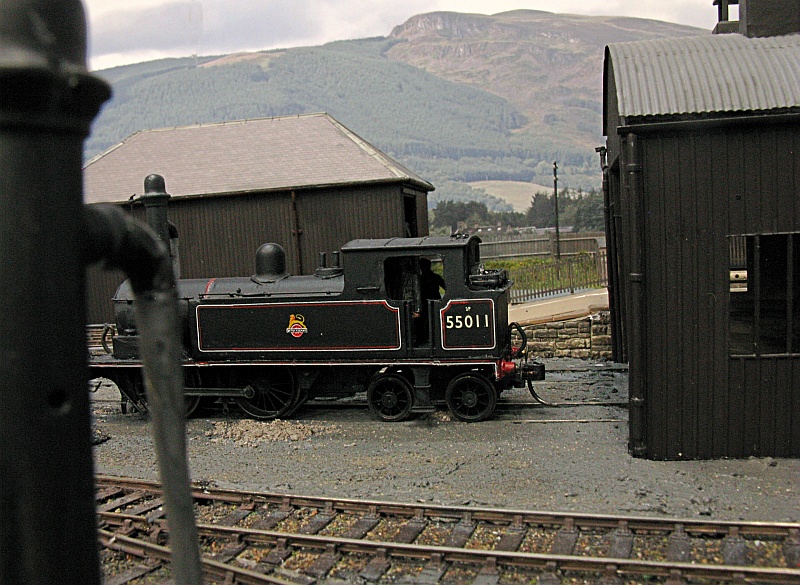 Last edited on 31 Jul 2017 21:08 by Ben Alder



____________________
Modelling the Far North Line in the 1950's.