Thanks Pete and Paul.

There is a 'sort' of passing loop - it goes around the back, and has two isolating sections to hide other trains. Not tried it yet though, as I only did the wiring today. I only had three points, so I couldn't fit a loop in the front. £11 for a point? Thats two bottles of red...

I know about the frowning on Rabbits Pete, it crops up on 009 and NGRM forums, and as for RMWebb, I stopped visiting there a long time ago. More pedants on there than you can shake a stick at. Just let people get on with want they want to model...



Anyhow enough said. On with Dyffryn. For those not lucky enough to hail from Gods Country, it means Valley of the Holes...


Started building up infill with paper towels and Modroc: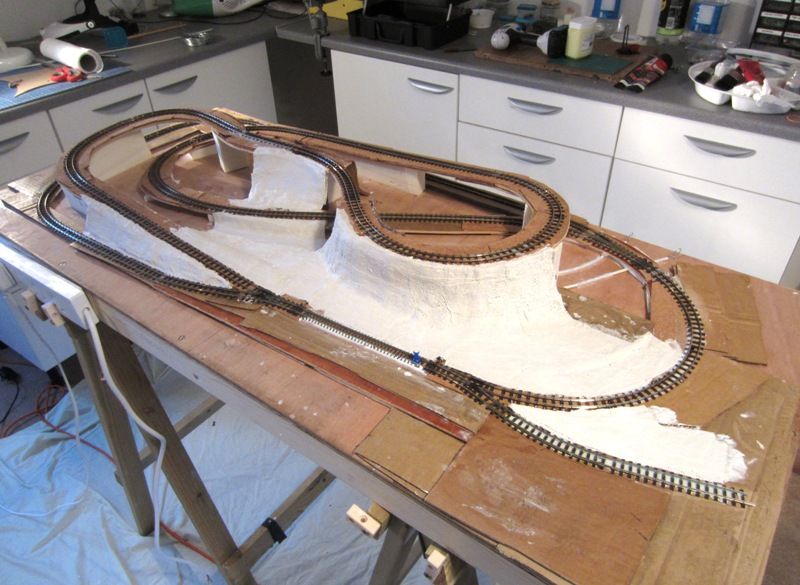 and bits of cardboard!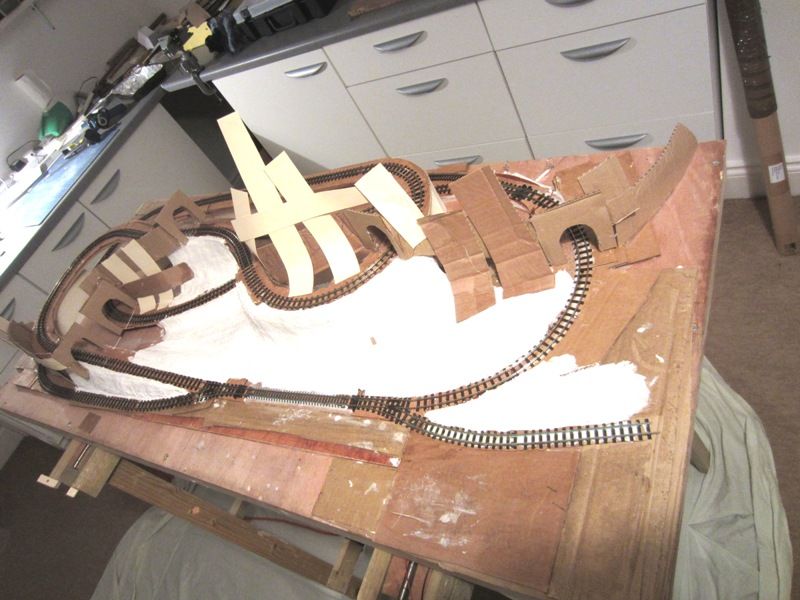 It gradually started taking shape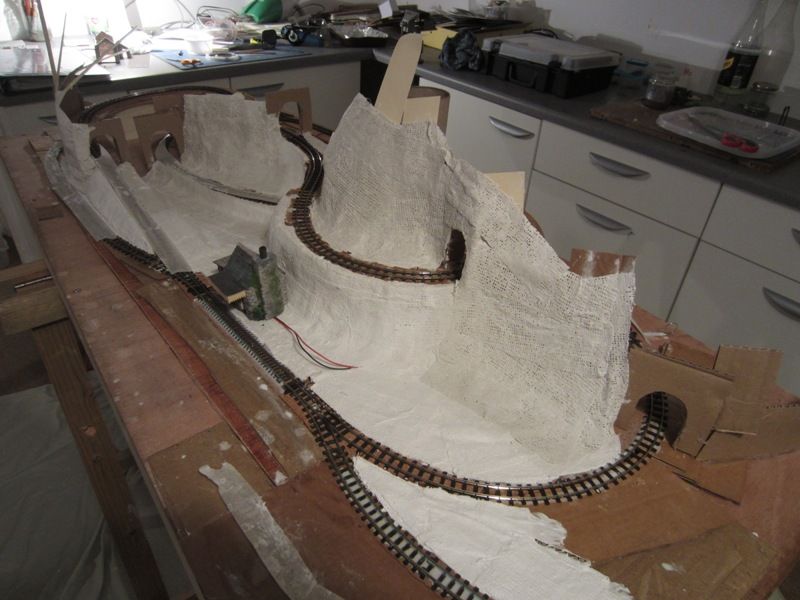 Lots of Martys Gloop was applied, and some 3mm ply made up the sides and back (with suitable holes cut in them for access should (and when) derailments occur.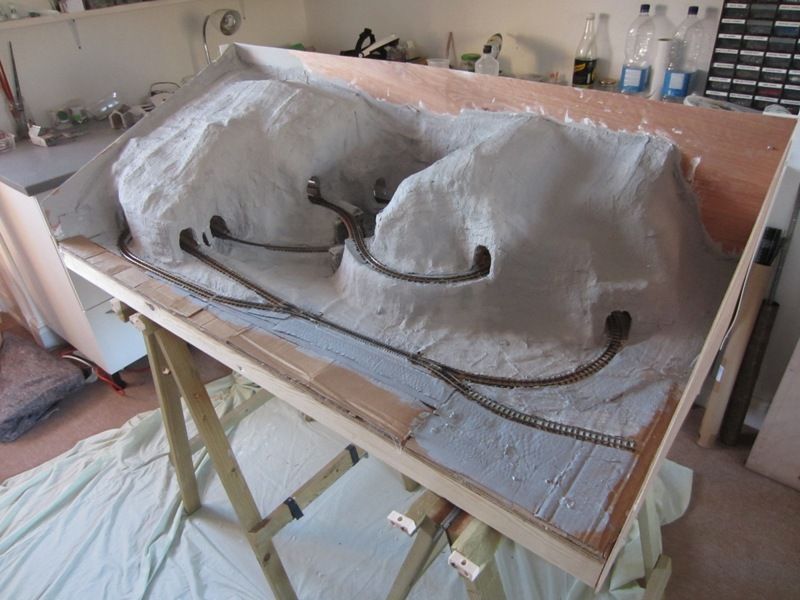 No more today, got a ChufferDuffer meeting!

Shaun.



Last edited on 16 May 2017 17:53 by Cardi-Bach