paul_l
Moderator


All members have thier own Photo Gallery within the forum.

Photographs can be added to a post in several ways.

1. From within your gallery
2. From a link e.g. to a Flikr photo
3. An attachment - only one photo per post can be attached.

From Gallery

From the home page on the right hand side are the Gallery buttons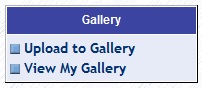 Click on Upload to Gallery to open the upload window.

Click on the Browse button to locate the image file, add a description (optional), repeat the process for upto 4 further images, then click on Upload button.

Once the photo is in the Gallery, then in the Post a New Topic or Post Reply click on the
button to post an image from your gallery.



For those not so well organised (me for instance) the option within the Post a New Topic or Post Reply window to upload a single image at a time is available from within the galley.

Press the
button to open the gallery.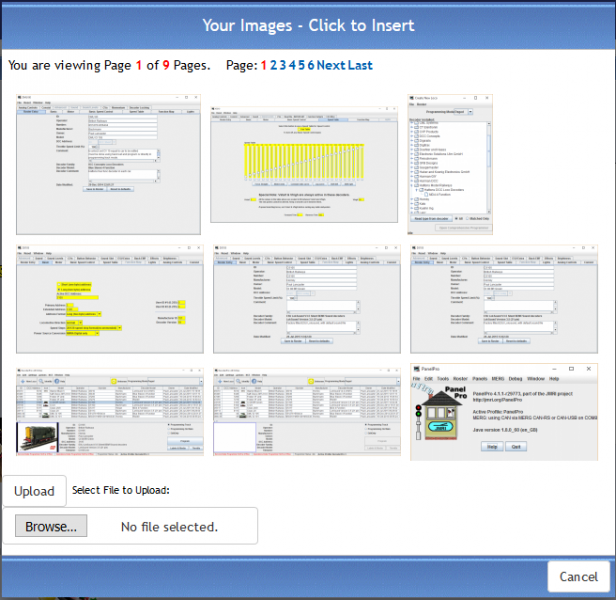 Click on the Browse button and navigate to the imagage to be uploaded. Click on Open this will put the file name next to the Browse button. Click on Upload and the file will uploaded into your gallery. It will appear top left on page 1, the gallery will automatically return you to page 1 after the upload has completed.
Click on the image to insert in to the post.

Multiple images can be loaded into each post.


From a Link

Locate the image on the internet, right click on the image
In the popup Click on Copy Link Location
Back in the Post a New Topic or Post Reply window click on the Insert Image button
then paste (Ctrl + V) the Link Location into the popup.


Attachment

At the bottom of the Post window is the Attachment bar.
Click on the Browse button to locate a file for uploading
Limitations, the file will not appear until the Post button has been pressed, only One file can be attached per post, and the file will always be at the bottom of the post under any text. The file size should not exceed 5000000 bytes.




HTH

Paul