Dr Tony
Member


Hi all,

It was great running into Gary yesterday morning and seeing some great layouts. As Gary said they had a second hand stall worth looking at, not as big as last years, but since I got there Saturday morning think I found some pretty good pickings.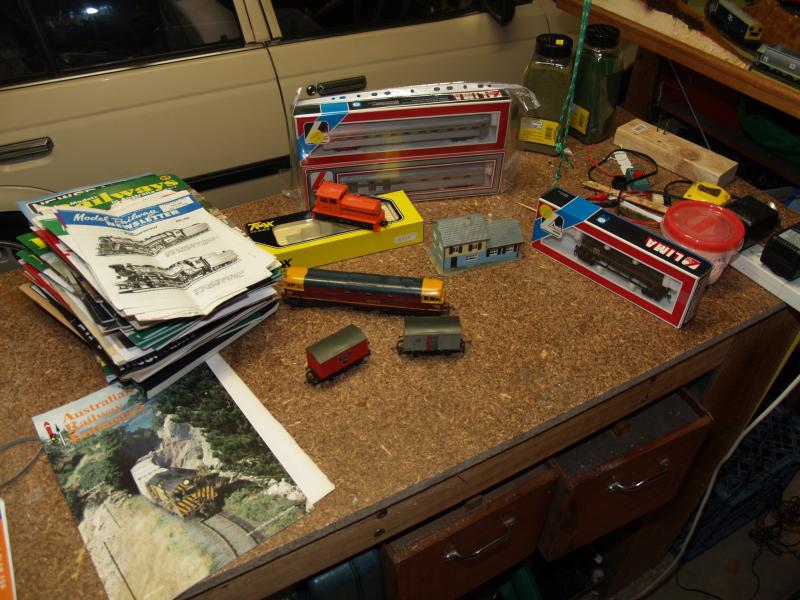 A Hornby 422 class look-a-like, not really the greatest model, but it was in really good condition, for $30, they often pull $100 on that auction site. This one just needs a motor service and a gauge adjustment of the drive bogie. Some Lima stainless stock, including a sleeper and a power van, already fitted with Kadees, a bargain for $40 for the pair. A Lima triple dome tanker $15, a Trax Plymoth shunter in AIS livery (Port Kembla Steelweorks), once again not the most accurate model but brand new, still in box with all packaging and they also tend to go for something silly on ebay.
A couple of little Lima 4 wheelers for the soon to be built kids shunting layout, $5 each. Then a whole pile of magazines, from from 60s to now, covering mostly Aus, but some US, some model, some real thing. One with some nice pictures of tassie, like the one on the front here.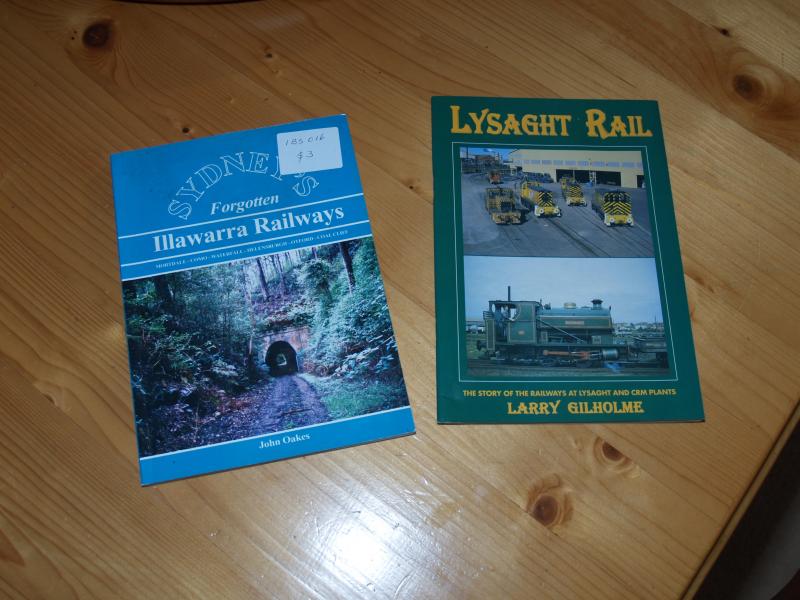 Another two books for about $2 each, quite interesting, considering my original degree in Metallurgy with its focus on the Port Kembla steelworks.
The focus of this exhibition is Marklin and generally the Germanic rail stock was heavily represented here, like Roco. There were a lot of German accents in the room too.
Now a picture of the Hornby 422 and a couple of Lima ones, not much comparison really.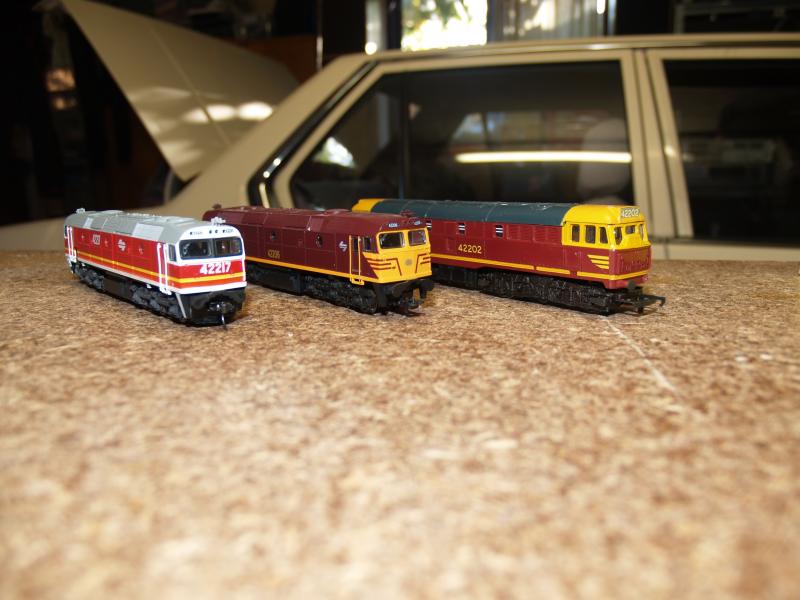 Cheers

Tony




____________________
My blog
http://govettridge.blogspot.com.au