Still working on the final version, but I've learnt a lot from this exercise. I can't remember which version I'm currently on – there have been several since the last post! Issues encountered have been hinted at by others, but I believe my final version will overcome the majority of them, and those that remain will not pose a significant problem for me in terms of how I intend to use them, which is infrequently for stock rotation.
Mk4 involved guttering brackets on both the fixed lead in and the end of the guttering in an attempt to improve alignment, primarily power connectivity.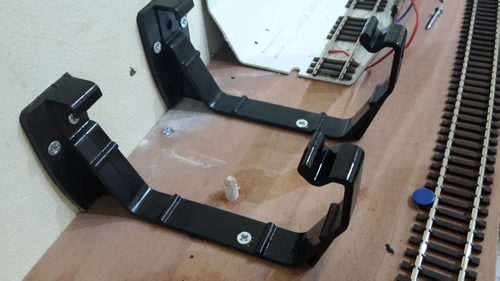 That failed in that the available space for the lead in was inadequate and the incline to guttering change of angle gave track pick up issues to anything other than Bo Bo diesels and 0-4-0 locos. The power connectivity between the cassette and the layout was using copperclad glued to the sides of the guttering, and a clothes peg with copperclad glued to the prongs.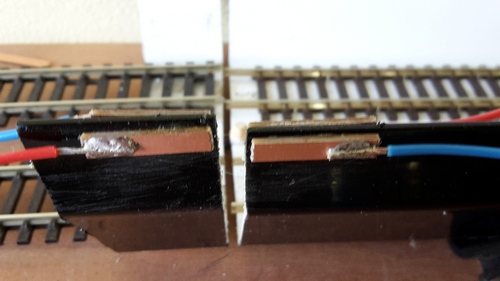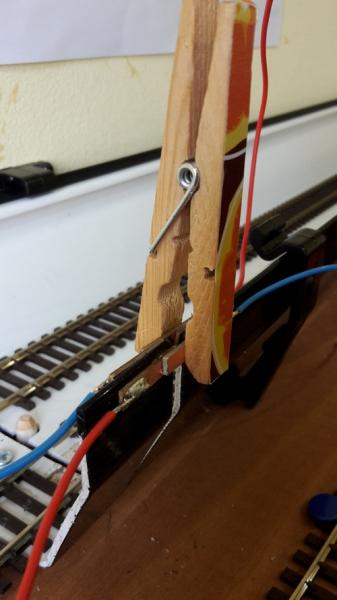 That worked very well – it needed a 'stop' glueing to the guttering to aid positioning, but then I thought if I changed the orientation of the copperclad on the guttering sides to vertical, the clothes peg would form a 'H' and that would result in better connectivity and less need for accuracy in positioning of the peg – not the case! Connectivity was far worse.
At that point I decided that plug and sockets connections would be far better, and spent some cash on 2 sockets and 6 plugs, which more than doubled to material cost of the project (the guttering and brackets having cost £15). Mind you, given my infrequent use of the cassettes I suspect that just using the rail joiners would have sufficed. I know one of the sockets looks very close to the track – it is, due to the batten underneath the plywood, but so far I've not had any stock catch it.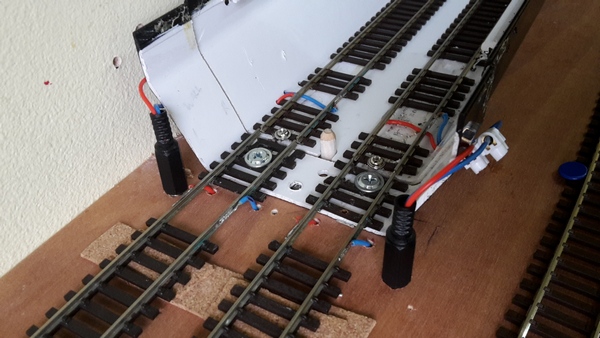 I removed more of the guttering 'clip' on the brackets that would be used to store the cassettes. Any positive location proved to cause some derailments of stock when lifting off the storage bracket.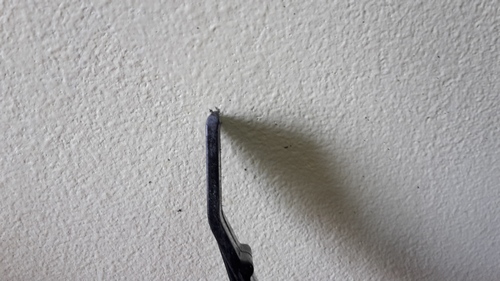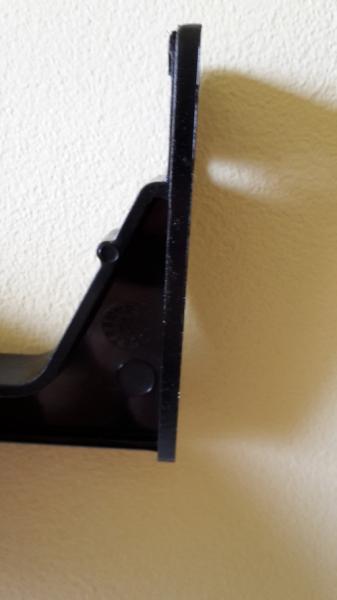 Getting 6/7 coach stock up the 1:40 branch line incline also proved interesting. However, my Lima Class 20 now has a real purpose – its heavy weight and 4 traction tyres make short work of hauling stock up.

I also had problems with the double sided tape not holding the track in place (it was a temporary solution anyway) so I fixed the track down using small domed screws which slightly protruded from the bottom of the guttering, thereby giving another aid to location with a groove in the plywood.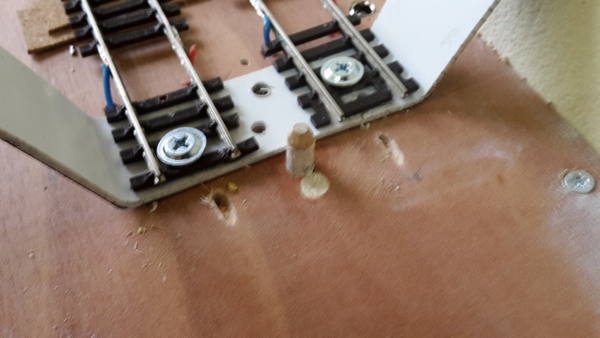 I would also strongly recommend using set track rather than flexi at the join as the rigidity of the plastic aids positive location with the screws. I will do a 'lessons learnt' list when I finish the 3rd and final cassette, which should be this weekend, and I'll post a video of it all working

Last edited on 26 Oct 2017 11:57 by Dave C