Dr Tony
Member


Bought some bits and pieces. I try to buy locally (Hornsby) as much as possible. It's all very well saving a few dollars and buying on-line from overseas, but if I didn't have a local shop, then all the other little things would be hard (brushes, glue, paint, couplers etc) not to mention just looking at things in glass cases, and therefore wanting them


Our hardware store shut down over a year ago, and now it's at least a 1 hour round trip to the next hardware, the little ones are dropping like flies, now Wormalds hardware in Turramurra is closing to, leaving only one big chain...
Here is the layout, hope you can see my pencil marks for the flex-track, the points are indicated by the stuck down cut -outs. All points are electrofrogs, this layout will primarily have 0-4-0 locos on it, such as the pictured Bill, Ben and Percy, and some 0-6-0s like Thomas and Duck. As any reader of the Thomas series knows, "big" engines like Gordon, don't "shunt".
He didn't have one of the points I needed, will hopefully have them in by now, but was out of cork underlay, might have to get that further afield.
Also have a few building laid out in the positions, a large Tyco freight station, a Bachmann freight station, a Frateschi water tower, Dapol bungalow and an old airfix shop. I may have some others lurking in boxes, will see how this lot looks first. Have a piece of PC board to make joiner sleepers from. Hoping the scroll saw will help me with this, the board generally doesn't like to score and snap like it should.
Once i get the last point and cork and some time I should get moving, I also want my saw-horses back!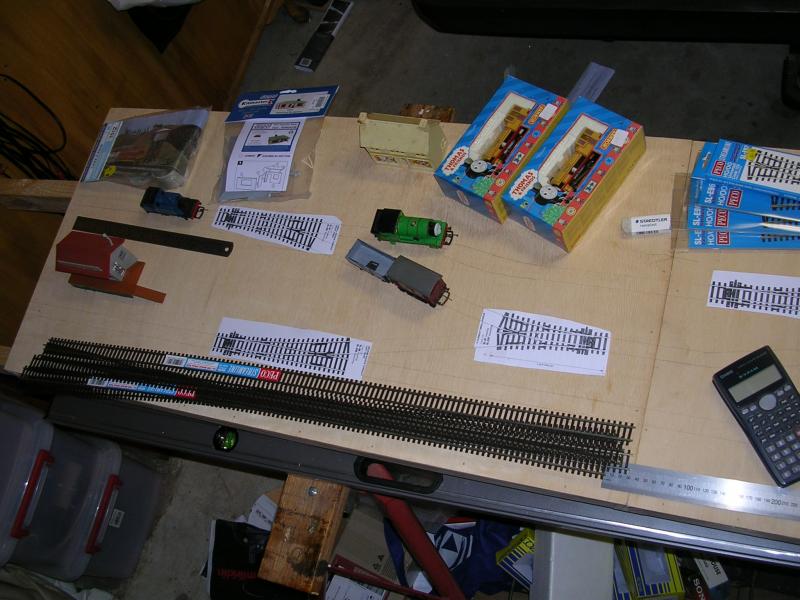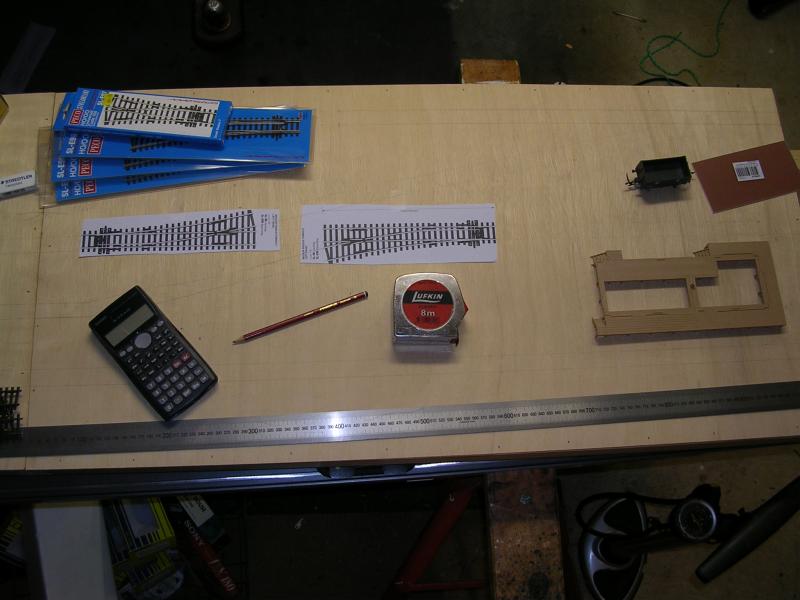 Cheers
Tony




____________________
My blog
http://govettridge.blogspot.com.au