paul_l
Moderator


I have a few soldering irons, and some have even been used.

My primary irons are

A Maplin soldering Station - 60W with variable tempreture.
Although 609W on the label, its primarily designed for circuit board / electronics and with small tips does not have a lot of heat in reserve for brass kits.

Antex 25W a good little iron that my cat loves to chew the original mains cable. Now replaced with a longer cable (approx 5m) and is great for general use, but struggles to solder wires to O gauge track.

Weller 80W soldering iron with a 10mm and 12mm bit - 10mm bit is the only one I've used so far. Originally purchased many years ago to assemble r/c battery pack. Lots of heat in the bit, but maybe a bit too much for the brass kits.

Big Bertha - an ancient beast, with a woodern handle, and a lump of copper for the tip approx 2" long, 1" wide and 1/2" thick could probably solder wires onto a cast iron engine block.

So why the new Iron, well, I wanted medium duty iron suitable for brass loco construction, Jim McG of Connoisseur fame recommends the Weller 40W irons with a 6mm tip, so thats what I've ordered.

https://www.amazon.co.uk/gp/product/B00NVKIL70/ref=oh_aui_detailpage_o01_s00?ie=UTF8&psc=1

Two versions were available - just the iron on its own and the kit version, I went for the kit, which includes a stand, a soldering aid, solder and a ST3 & ST7 alternative tips.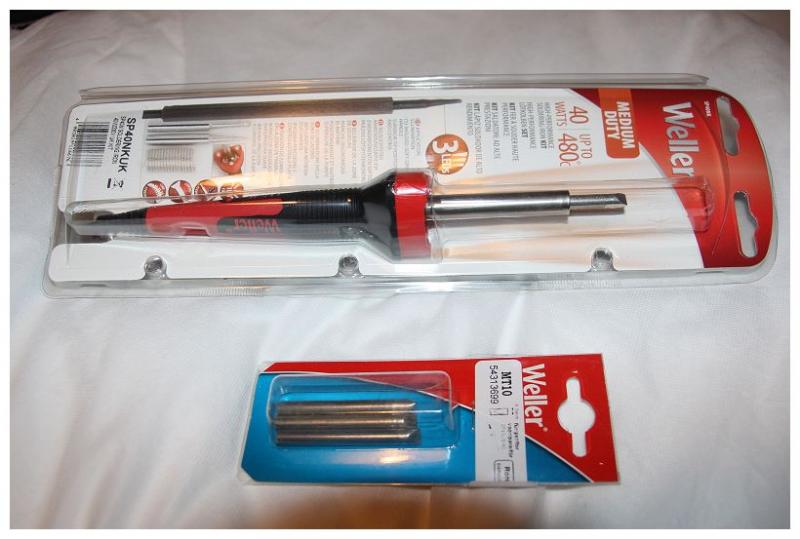 I also bought an MT10 pack of 3 6mm chisel tips.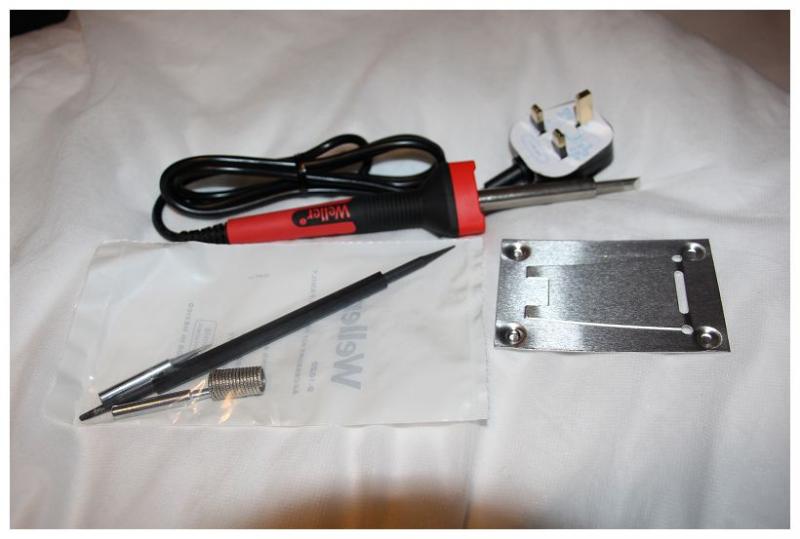 A neat feature is the handle has 3 LEDs built in to illuminate the work - I'll see how useful this is when I try out the iron. The black bits in the red head (below) are the LEDs, and are supposed to be focussed on the end of the tip.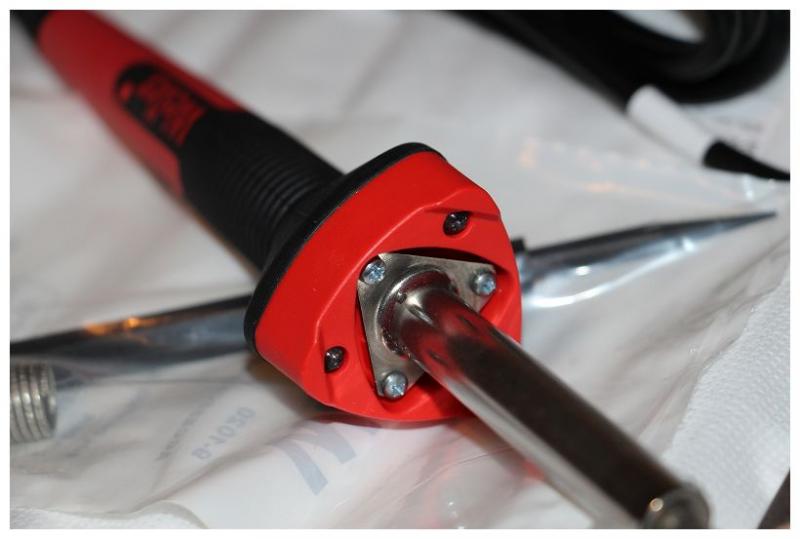 Paul