RALPH
Member


Well it's been a while, but this picture is my new Black 5 on return to my layout, from Kim's after he put her through her paces !! on Lord Street Extension (video), she had no lining, numbers. (plain)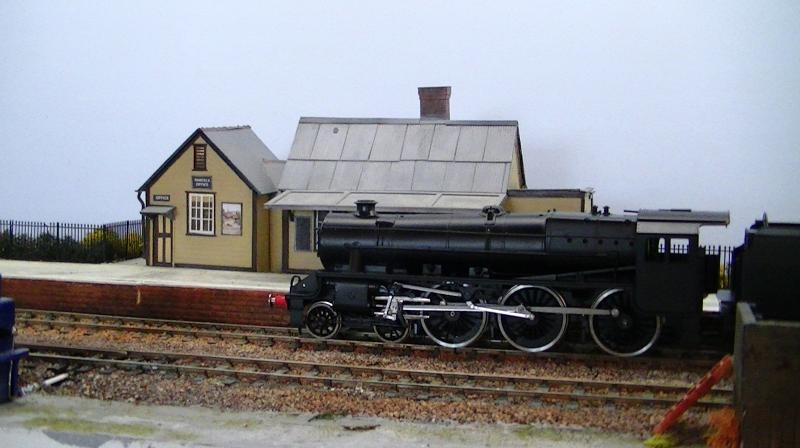 So decided it would look much better, lined, numbered etc,etc.so Fox Transfers black 5 transfer set ordered. Meanwhile found pictures of the one I wanted to replicate.
Whist waiting to be Scrapped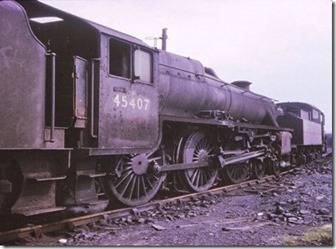 When saved and restored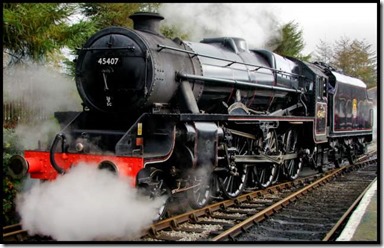 So let battle commence

Now with the help of Chris we got stuck into lining the beast (part 1)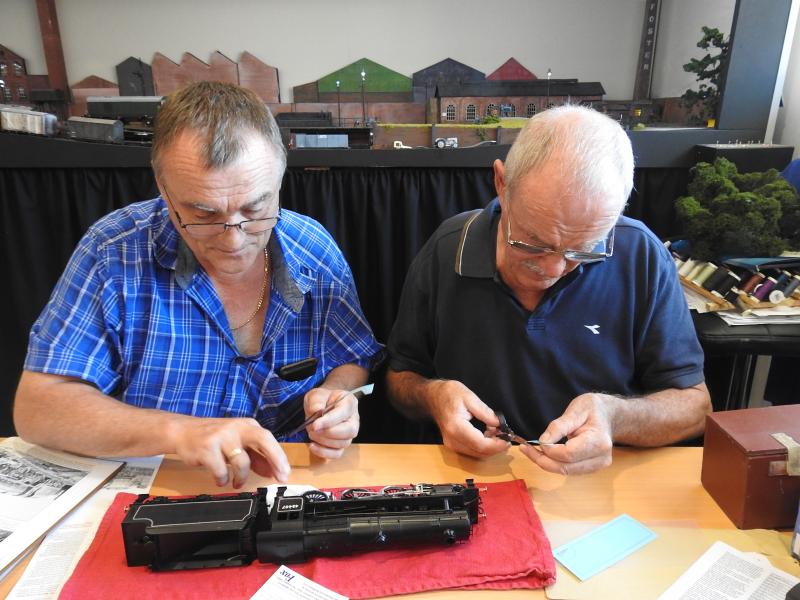 (Part 2 )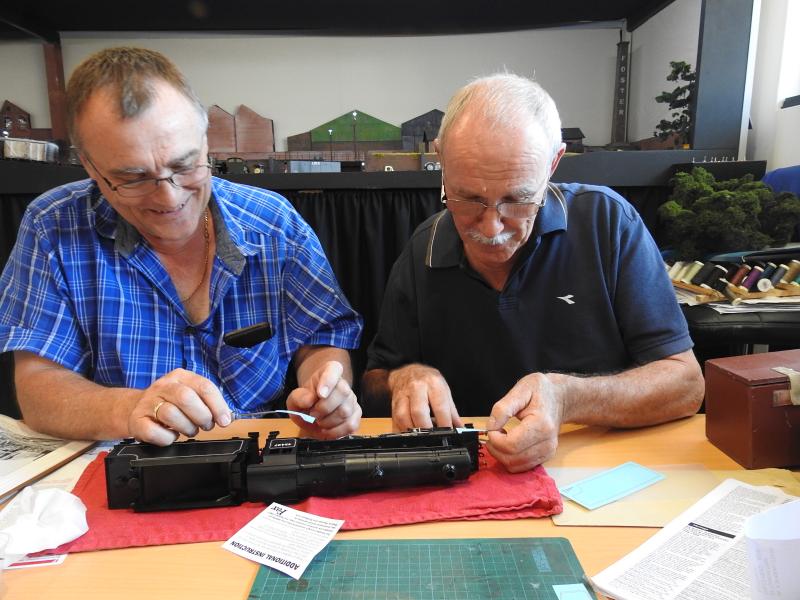 (Part 3) finishing first side. Thanks for pictures Kim.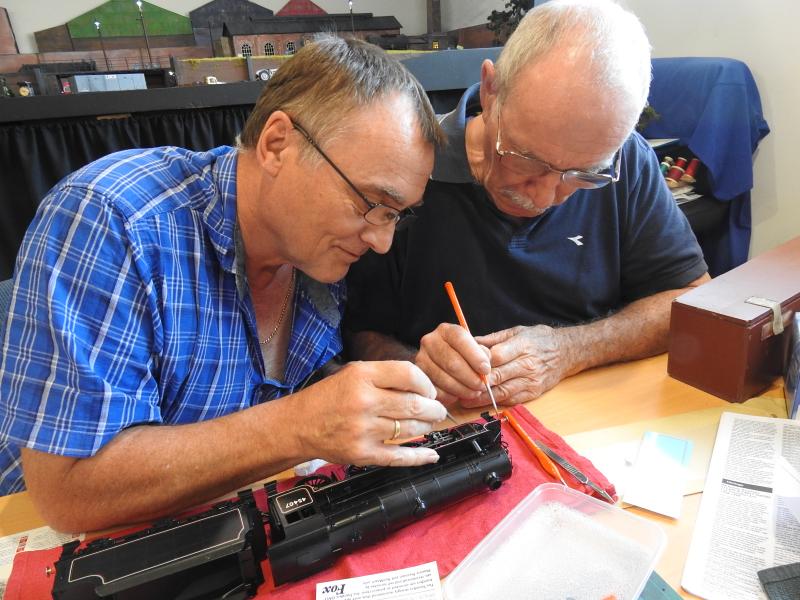 This side done.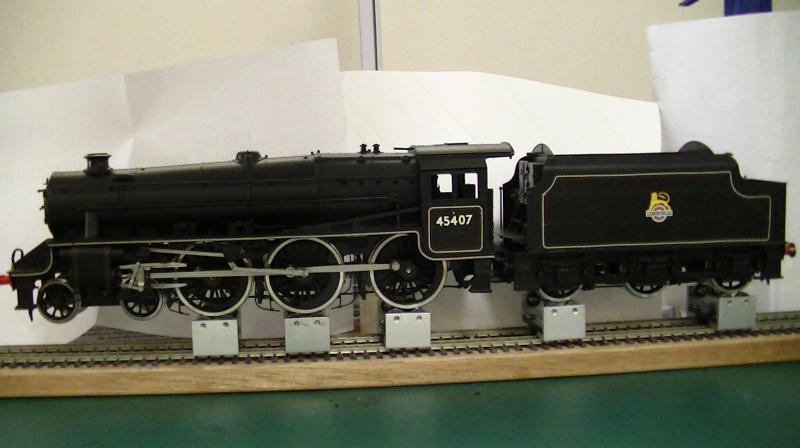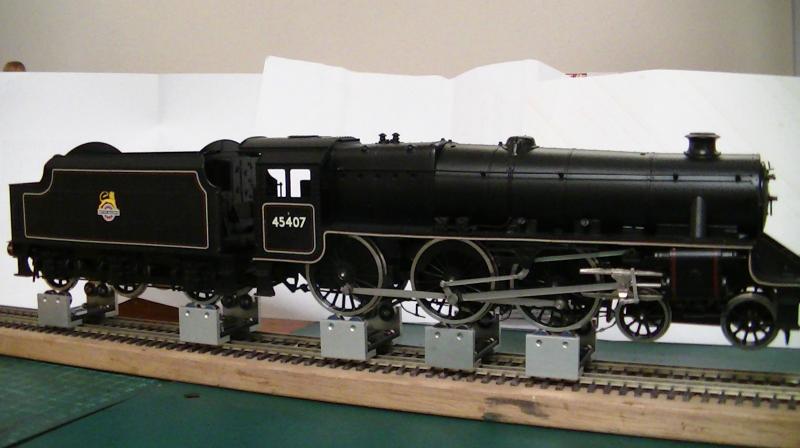 We didn't realise how long you have or can hold your breath when doing this type of work.But it's worth it in the end, I still have plenty to do, like weathering, windows, coal, crew.


RALPH






____________________
If you want it, like it, go for it, as you only come this way once, it's not a trial run !!!