A pictorial introduction to my Newcastle Emlyn Layout.

The entrance to the layout room... this is the spelling used on the station sign in the 1930's. Timetables used the Newcastle Emlyn spelling.






Just making the allegiance clear.




A view of the Pentrecourt Halt section near the layout room door.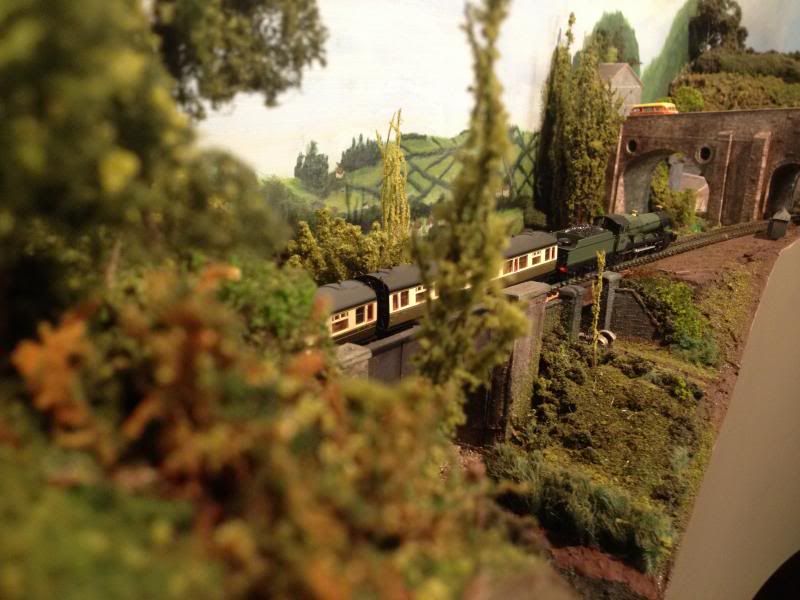 The original layout plan...





Here are some early photos of baseboard construction. I use the open frame L-girder and riser style with track beds cut from ply or made up from strips of 3mm MDF on their side and laminated together with PVA. Stations and yards will be individual planks on risers. This arrangement allows for hilly country above and BELOW the track level, enhancing the feel of a railway in a landscape.


First the right hand section that will eventually have the Newcastle Emlyn Station on it...






Then the corner section...






Then the Henllan Station and Green Grove Milk Factory section...






... and finally the narrow section near the layout room door which supports Pentrecourt Halt, the Alltycefan Bridge and Woollen Mill...






The backboard is 3 or 4mm hardboard which has bent nicely though the corners at about a 400mm radius...






Last edited on 21 Jan 2016 08:04 by Marty



____________________
Building the Newcastle Emlyn Station board...
The layout is here http://platform1mrc.com/view_topic.php?id=300&forum_id=5