gormo
Moderator


G`day Folks,

Well I have received my final delivery from Townstreet. The prize from the the Christmas competition.

Pat at Townstreet posted the prize to me from the UK as three parcels, all posted on the same day and marked 1 of 3, 2 of 3 and 3 of 3. All logical and common sense.....not a problem. One would have to assume they all left UK together and arrived in Oz.....together.???

Our postal service here in Oz......Australia Post......in it`s infinite wisdom, decided to deliver each parcel separately on three separate days. Because the parcels were too big to fit in the post box, they were delivered by Australia Post Couriers in vans. Now I used to work in warehousing and have an understanding of logistics. If I were to dispatch parcels across the countryside in the same manner there would be a please explain popping up on my desk very soon afterwards. Three trips could have been condensed into one.????

These institutions think they are experts in logistics, yet the truth is they haven`t got a clue and they are wasting time, money and resources proving how inefficient they are.???......maybe it`s just me being a grumpy old man.........but is the world dumbing down.?????

Anyway Pat`s parcels arrived safe and sound and now I have a job in front of me.

This is the brick goods shed with interior platforms.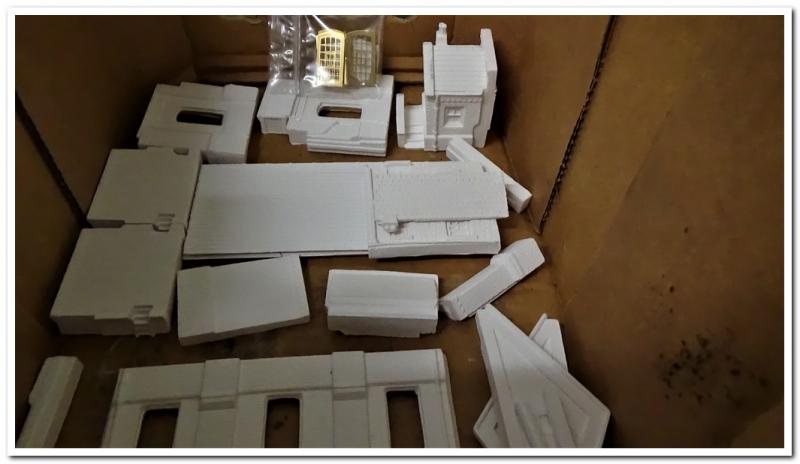 Comprehensive instructions arrived with delivery 2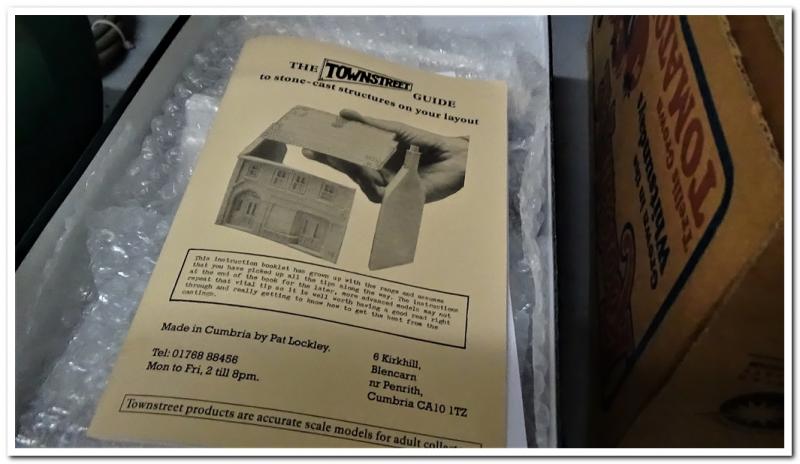 Safely packed in this box is....The Basic Station Set B.S.20L, Brick Waiting Room Compl. B.S.31 and Low Relief Brick Shop, House and 2 Small Houses and the Crown Hotel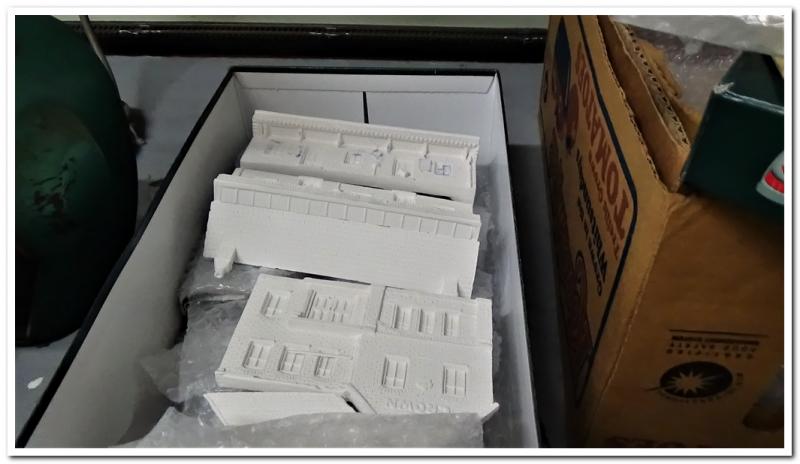 They are lovely castings but very delicate and should be handled with care. I have to read through the instructions thoroughly and get in some supplies before I have a crack at it.

These buildings are destined for my branch line stations as I feel they would put my other buildings to shame on GCJ.

Thanks again to Toto and Platform 1 for the competition and a big thanks to Pat for providing such a good prize.




Gormo




____________________
Videos
https://www.youtube.com/c/greatchesterfordjunctionmodelrailway
Blog
http://greatchesterfordjunction.blogspot.com.au/2016/05/in-beginning.html